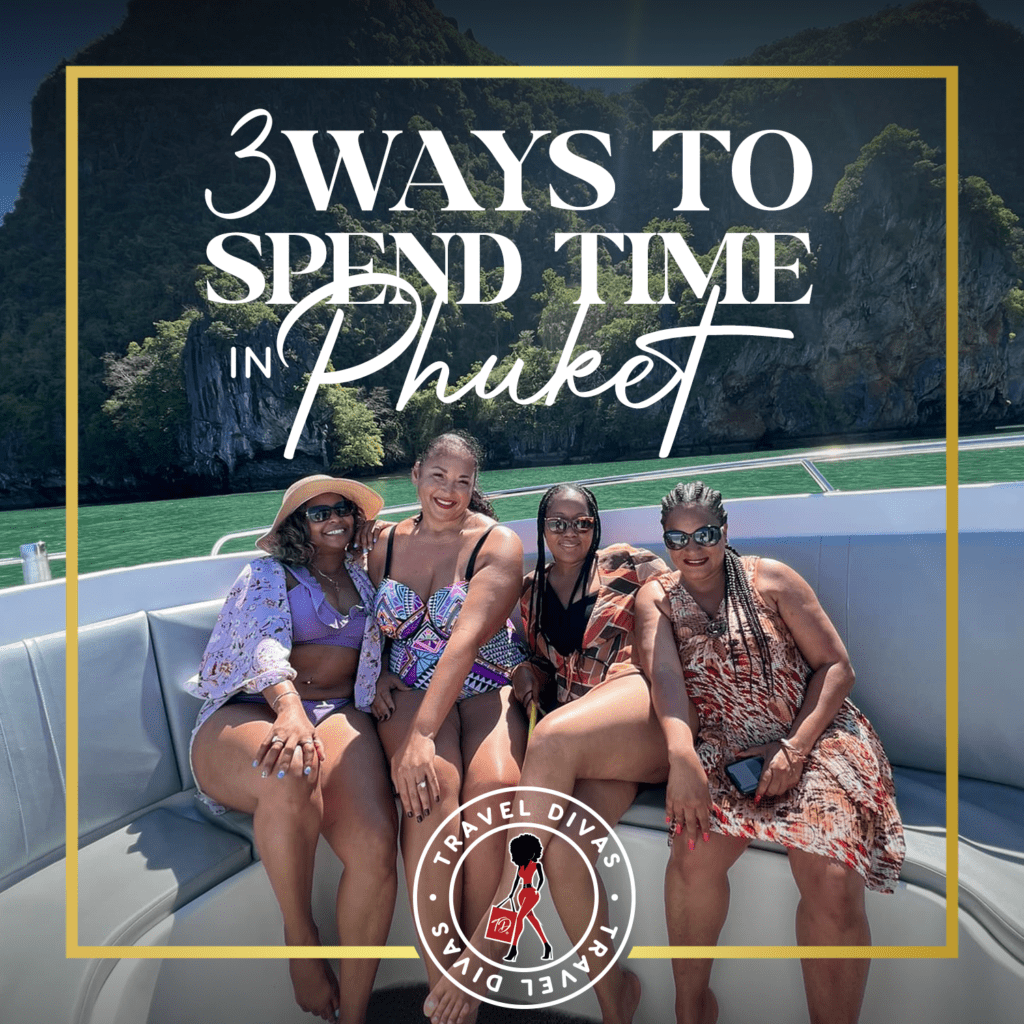 Embarking on your maiden voyage to Thailand with us? So exciting girlfriend! We can't wait to host you.
You've probably got the packing list covered by now: Swimsuits, check. Sunglasses, check. Sundresses, double-check!
But since it's your first time, you might be wondering how to really take advantage of all this beautiful island has to offer. Don't worry, we got you. This isn't our first rodeo, so we know the ins and outs, the do's and don'ts and exactly how to have the best time in Thailand.
Here's how to spend 3 days in Thailand, Travel Divas style!
Day 1: Get to Know Your New Travel Besties
If you've been on a trip with us before, you already know how we get down. Pack your flyest vacation looks, we're starting the trip off right with an authentic Thai welcome dinner!
Feast on delicious cuisine as you mingle with your fellow Divas all through the night. Our welcome dinners are always a hit and you'll definitely leave with great memories and a new friend (or 3!).
Day 2: Visit the Famous Floating Market
Now, we're all about doing things differently, but some sights you've just gotta see! That's exactly how we feel about the picture-perfect Floating Market and Organic Village at Sampran. Vendors hawk their goods from side-by-side boats, offering a colorful bounty of fruits, vegetables and more.
You won't know whether to take a bite or take a picture first: either way, you'll have a blast!
Day 3: Private Guided Tour of Phuket City
We'll live like locals when we step into the bustling hub of Phuket City! The capital of the province, Phuket City is home to gorgeous architecture, friendly people and an electric atmosphere. Our English-speaking guide will give us the inside scoop on Phuket's history and culture as we cruise the busy streets.
Wear your walking shoes: you might want to hop out and grab a few souvenirs to take home!
 ________________
We're here to make sure your first trip to Phuket is one you won't forget. From linking you up with your fellow Divas at a bougie dinner to taking in the famous sights of this Pacific island country and living like a local with an expert tour guide, a Travel Divas trip to Thailand is like no other! Click here to join us on our next tour: https://thetraveldivas.com/trip/thailand-2023/