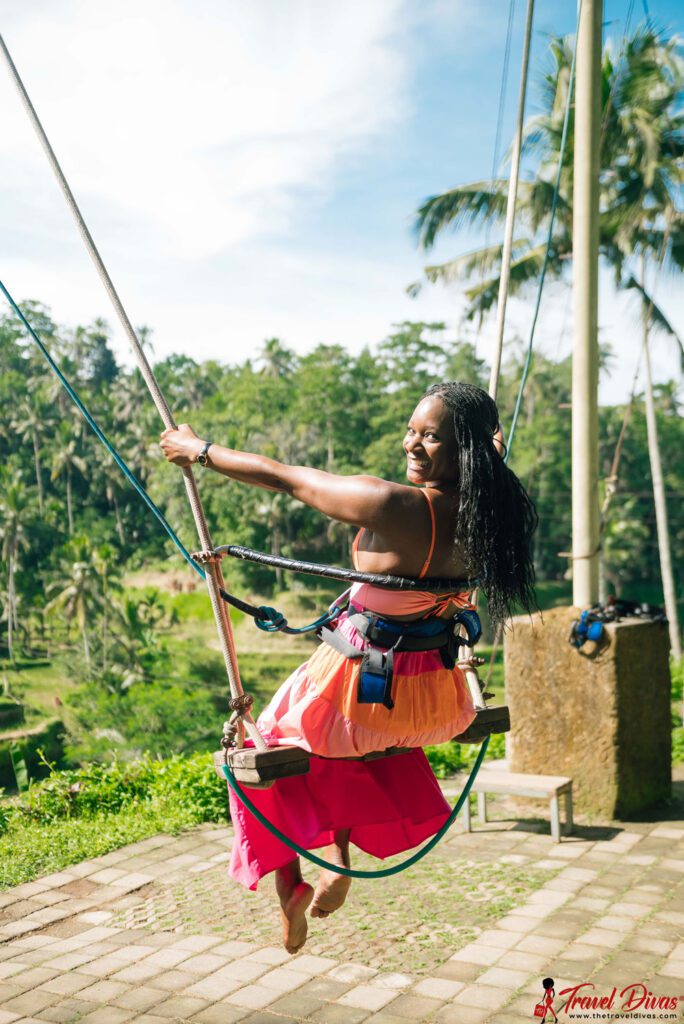 When you've been hustling day-in and day-out to hit your goals, all that hard work can take a toll and wear the sparkle right off your Black girl magic.
And if you ask us, the best way to get your magic back is with a hard reset. Treat your mind, body and soul to restorative remedies often to honor your inner Diva. She deserves it!
Now, you're not just any kind of Diva. You're a Travel Diva, honey. So what better place to put a little polish on your Black girl magic than on a trip to the lush, tropical paradise of Bali?
Take a peek at what true rest, relaxation and rejuvenation looks like when you join us in Bali:
Instant Zen
Unwind from a long flight as you settle into a cozy bed at the luxurious Westin Resort & Spa Ubud. With a private balcony that overlooks thousands of palm and bamboo trees, you can revel in the quiet of nature, laze away the hours with a good book or just daydream.
Serene Spa Treatments
Elevate your well-being with an endless array of spa treatments on the premises. Lounge in an aromatic bathtub filled with warm water and flowers to soothe your senses. Let hot stones sway your muscles into releasing every last little bit of tension. Let Bali's finest masseuses allow your mind to drift while they care for your body.
The Ultimate in Relaxation
Have you ever heard of a floating breakfast? While it may seem like the stuff of Instagram dreams, here in Bali it's par for the course. That's why you'll be served the most mouthwatering, decadent breakfast on a gorgeous, handcrafted tray while you lay up in the pool. It's the epitome of "don't do anything, we've got it."
Journal Your Way to Enlightenment
Once you've indulged in Balinese delicacies and ultra-luxe spa treatments, it's time to dig deep inside your heart and soul by journaling. Pull out your Travel Divas® Proud Member notebook and get in tune with yourself. What are you grateful for? What kind of life do you want to live? How can you get yourself closer to your ideals without all the hustle and overwork?
Diva-Level Views
Inspiration is truly everywhere in Bali. Drake may have wrote the album in 2016, but his "Views" haven't got a thing on Bali's. With volcanic mountains, iconic beaches, coral reefs, temples, palaces, markets and more – you'll be blown away by the tranquil yet culturally powerful sights Bali has to offer.
But, no need to keep reading. Come see it for yourself with us in Bali: https://thetraveldivas.com/trip/bali-2023/