Calling all the powerful, vibrant, and dynamic Black women out there! If you're dreaming of a summer that leaves an everlasting mark, then the Essence Fest 2024 is your destination.
For those who don't know, Essence Fest is more than just a festival—it's a celebration of Black culture, womanhood, and the unrelenting spirit of community. Born out of the ethos of Essence magazine, a pioneering force in celebrating Black women and their unique narratives, Essence Fest has grown to become a cultural powerhouse in its own right.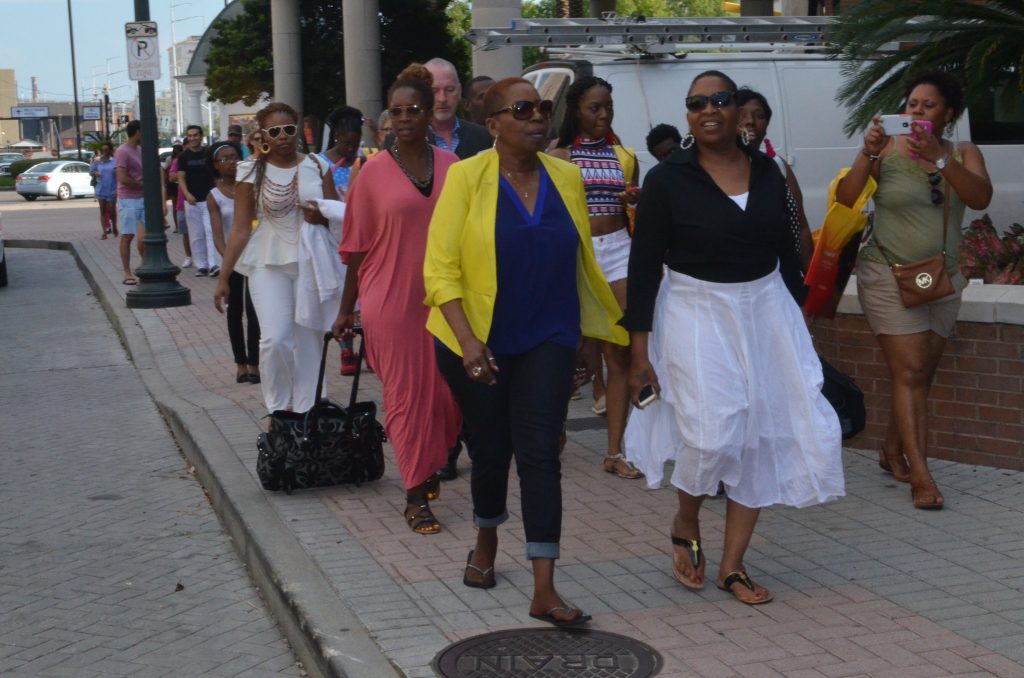 So, what can you expect from the Essence Fest 2024?
1. A Celebration of Black Excellence
Essence Fest is globally recognized as a hub of Black excellence. It's where the best in music, fashion, art, and lifestyle come together, presenting an array of performances, exhibits, and showcases that will leave you awe-struck.
2. Star-Studded Performances
Over the years, Essence Fest has seen performances from top global artists like Beyoncé, Mary J. Blige, and Prince, to name just a few. For Essence Fest 2024, you can expect an even more spectacular line-up of music icons that will set your soul on fire!
3. Empowerment Sessions
Essence Fest is also about empowerment and growth. Attend insightful workshops and sessions with leading voices in business, health, politics, and lifestyle. Prepare to be inspired and gain wisdom to supercharge your life journey.
4. Networking Opportunities
Rub shoulders with like-minded women, establish meaningful connections, and celebrate your shared experiences and aspirations. Essence Fest is all about building and fostering a powerful community.
5. The Unforgettable Essence of New Orleans
Immerse yourself in the rich culture and history of New Orleans. Discover the city's famed cuisine, vibrant music scene, and breathtaking architecture. Essence Fest offers an unparalleled opportunity to explore the heart of The Big Easy.
Now, if you're thinking, "this sounds like a dream," we're here to make it even better! Introducing the Travel Divas 2024 Essence Fest Travel Package! It's not just a travel package, it's your golden ticket to experience Essence Fest 2024 like never before!
With Travel Divas, you will be pampered with diva-level travel benefits, upscale hotel stays, exclusive day parties, and much more.
Don't miss out on this spectacular opportunity! Sign up now for our waitlist and be among the first to book the Travel Divas 2024 Essence Fest Travel Package. Trust us; you're about to embark on a summer adventure that will outshine all others!
So, are you ready to step into a summer of exploration, excitement, and pure Black Girl Magic? Your journey starts here!
Sign Up Now for the ultimate Essence Fest experience!