You know that feeling you get when that overdue, well-deserved promotion *finally* comes through? When you do first class for the first time? When the customs agent stamps your passport and says you need a new book because yours is almost filled from traveling like a Diva?
Well, that's us today, because we just made history by earning one of the most prestigious honors in the business world: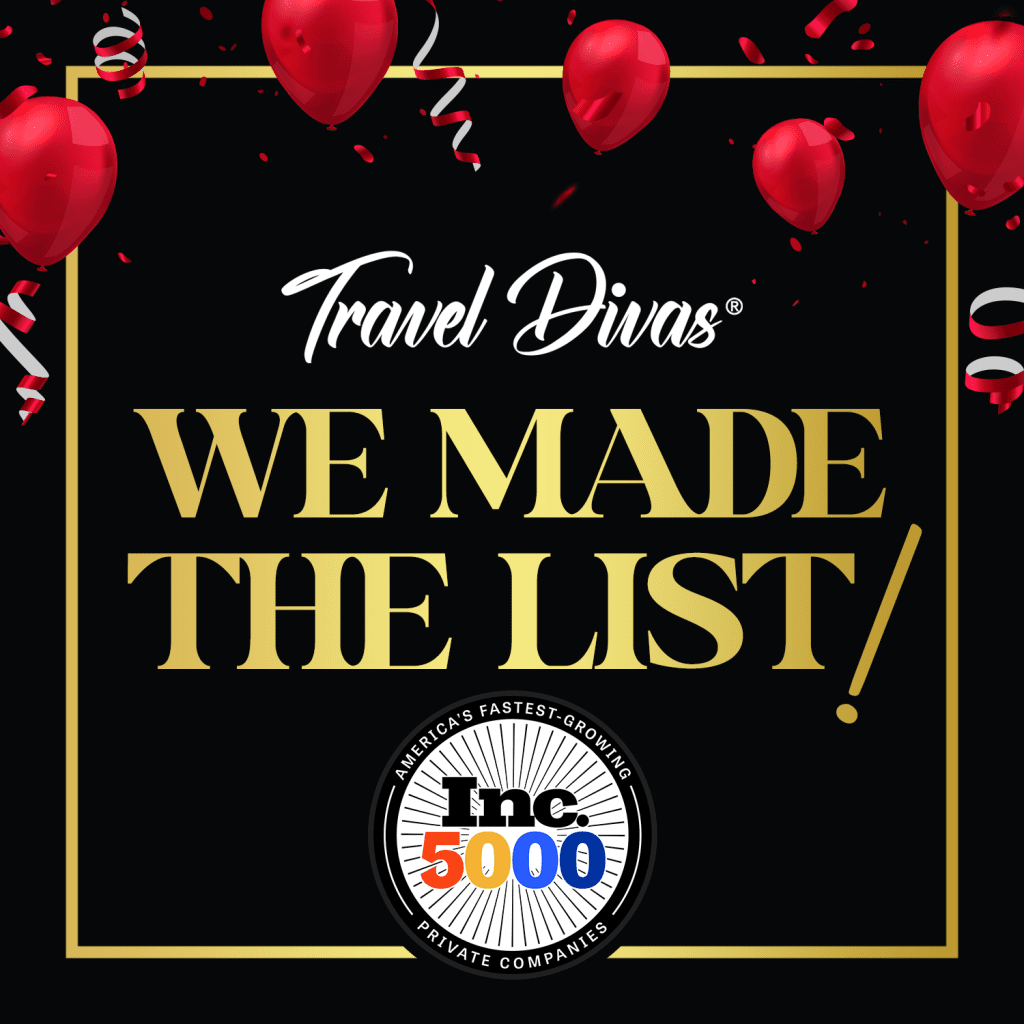 We've been ranked on the 2022 Inc. 5000 list! For context, this is the SAME list Mark Cuban and Bill Gates landed their companies on, and now Travel Divas is in wealthy company!
Yasss! You see, the Inc. 5000 is a list of America's top 5,000 fastest-growing private companies and the criteria to get on this list …whew, chile! You've gotta be doing big things!
That's the top 0.07% of private companies in terms of growth. From over 7 million companies, the list highlights the leading 5,000. So when we say we're Divas, we ain't lying!
Now, here's the thing: we wouldn't have made it if it weren't for YOU.
Yes, that's right. Everyone at Premier Travel One (which you may not know is our company name. Travel Divas is what we do business as) is incredibly grateful for your support, sharing and business over the years. We would not have grown so fast if it weren't for all of you – THE best customers on the planet.
The best way to celebrate anything is with a trip.
So tap the link below to discover some of the places where we're planning to celebrate this win – AND you for helping us get there: www.thetraveldivas.com/trips.