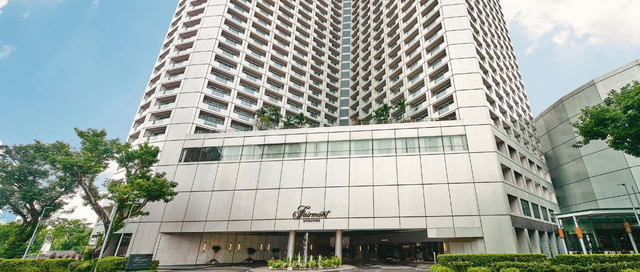 Imagine this … you're whisked away to a five-star, luxury hotel where you're pampered, fawned over and treated like the Black girl royalty that you are.
You're thousands of miles and several continents away from the endless to-do lists and infinite demands of professional life.
You are enveloped in opulence and wealth every step you take and you truly feel like you're at home.
This, girlfriend, isn't a dream – it's just a sneak peek of the extravagance that awaits you when you come with us to Singapore and stay at the lavish Fairmont Hotel, located in Marina Bay.
Here's what you need to know about this world-famous hotel:
So Safe & Clean, You'll See Your Reflection In Every Surface
Certified as an SG Clean establishment and the first Accor LUXE hotel to be accredited with the global ALLSAFE label, you can rest assured that your stay at the Fairmont will be extraordinarily safe, clean and drenched in wellness.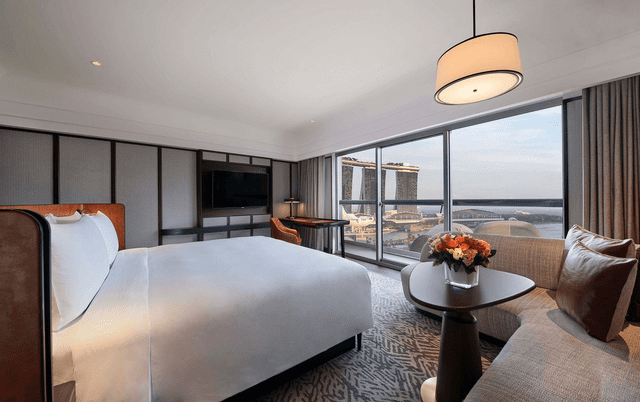 13 Restaurants
Embark on what the Fairmont calls a "gastronomic journey" as you take your pick from an amazing array of culinary delights from 13 restaurants and bars on the premises. Whether you're in the mood for sushi and sashimi, Chinese dim sum, spaghetti al pomodoro or a modern cocktail, there's something every Diva can enjoy.
Expansive Harbor Views
Gaze out over the harbor and Marina Bay while you lay up in lush luxury. Each room in the Fairmont is carefully appointed with the finest amenities, details and statement pieces for undeniable comfort.
Wellness Retreat
With over 23 treatment rooms, the Willow Stream Spa inside the Fairmont Singapore is the perfect place to revitalize body, mind and soul. Think whirlpools, cool dips, steam rooms, sauna rooms, pools, tennis courts and more. Of course, if you need a traditional massage, they've got you covered.
And that's just the hotel. The Travel Divas trip? Well, girlfriend, that's so jam-packed with luxury we wrote an entire page on how we'll pamper you.
Get all the details here: