Hello, beautiful travel divas! Are you feeling the allure of Amsterdam, with its picturesque canals, vibrant tulip fields, and centuries-old architecture? Well, we sure are, and that's why we're tickled gold to dive into your most asked questions about this European gem. Pack your stylish trench coat and prepare to embark on a decadent Dutch adventure!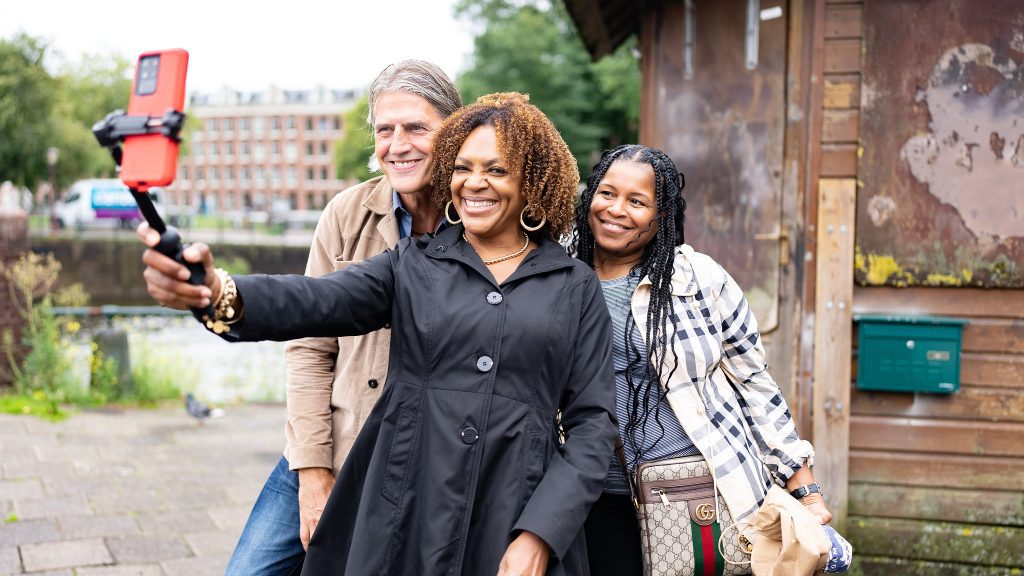 What is the best time to visit Amsterdam? The sweet spot for experiencing Amsterdam is during spring (April to June) or fall (September to November). Picture yourself biking under the sun-kissed tulips, all sparkling with dewdrops or wandering in the cool, crisp autumn air, your breath puffing out in soft clouds. Magnificent!
What is Amsterdam famous for? Well, sis, Amsterdam is famous for its captivating canals, charming windmills, and prestigious museums like the Van Gogh Museum and Anne Frank House. It's an exquisite cocktail of culture, history, and 'Black Girl Magic' waiting to happen!
Is Amsterdam expensive to visit? Amsterdam, like a bottle of fine champagne, is a luxury experience. However, with our well-curated travel events, we ensure you get a taste of all the extravagance without breaking your piggy bank. It's all about that high-end diva life, without the high-end price tag!
Is English spoken in Amsterdam? Absolutely, sis! English is widely spoken in Amsterdam, so you'll be able to order that delicious Stroopwafel or chat up locals with ease. Your vibrant personality won't be lost in translation!
What is the food like in Amsterdam? Think gourmet cheese, fresh seafood, and mouthwatering street food like bitterballen. From five-star dining to cozy cafés, Amsterdam caters to every palette. Foodie divas, you're in for a treat!
What is there to do in Amsterdam? Oh, honey, where do we start? From visiting the iconic Rijksmuseum, sailing down the enchanting canals, to exploring the bustling Albert Cuyp Market, Amsterdam is bursting with vibrant experiences. Every day is a celebration of life!
Is Amsterdam a walkable city? Sis, get your most comfortable yet stylish boots ready, because Amsterdam is a dream for pedestrians. Its compact center, connected by charming bridges, invites leisurely strolls that will take your breath away.
What is the nightlife like in Amsterdam? Amsterdam's nightlife, like a sequin dress, sparkles! Whether it's sophisticated cocktail bars, incredible music festivals, or lively clubs that keep the party going until the early hours, this city has got you covered.
What should I pack for Amsterdam? Amsterdam weather can be a tad unpredictable, so layering is key. Pack your chicest jackets, coziest scarves, and don't forget a dazzling umbrella to shield your glow from any surprise showers!
How safe is Amsterdam for solo travelers? Amsterdam prides itself on being a safe and welcoming city for everyone. As travel divas, we know how to carry ourselves with grace and smarts, making any city our playground!
By now, you must be brimming with excitement and yearning for that authentic Dutch adventure. We've curated an irresistible Amsterdam travel package for next year, where you can explore the city's secrets while embracing your fabulous self. Why just read about the magic when you can live it?
Check out our Amsterdam adventure and let your 'Black Girl Magic' shine brighter than the city lights! Because, sis, you're not just visiting Amsterdam, you're creating unforgettable stories!
Join us, and let's conquer Amsterdam together. Luxury, laughter, and lots of love await! Remember, life isn't about the breaths we take but the moments that take our breath away. Amsterdam is calling, are you ready to answer? https://thetraveldivas.com/trip/amsterdam-2024/