December 26, 2024 -January 5, 2025
Accra, Kumasi and Cape Coast
Embrace the Magic: A New Year's Eve Journey to Ghana with Travel Divas
Sis, get ready to put a dazzling sparkle on your New Year's Eve like never before! Travel Divas is painting the town Black and Gold as we embark on a magical journey to the rich history of Ghana.✨
Embrace life and dance to the rhythm of your ancestral heartbeat as we say "Welcome Home" to the Motherland. From the historical Door of No Return to a traditional naming ceremony where you'll receive your African name, this trip is a celebration of our roots and a look into the present and future of our community.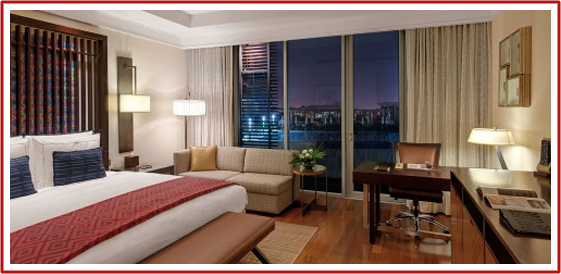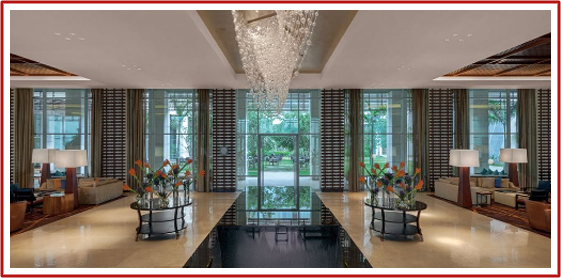 Kempinski Hotel Gold Coast City Accra is the only five-star luxury hotel in the city, offering the largest meeting facilities, with 2,500sqm of event and meeting space. Conveniently located in the downtown business district and in close proximity to Accra International Conference Centre and the National Theatre. Seven minutes away from the hotel is the Accra Art Centre, Ghana's largest art market and tourist heaven.
The hotel has the largest room size in Accra, with interiors designed to reflect the warmth of the Ghanaian people. It features 269 luxury guest rooms and 24 elegantly designed suites as well as a variety of culinary offerings inspired by local and international flavors.
Designed to promote healing and relaxation, The Resense Spa, is the largest spa in the city, provides a perfect mix of experiences to meet the needs of our guests.
Kempinski White Glove Services has been implemented to ensure a healthy and safe environment for all our guests and employees.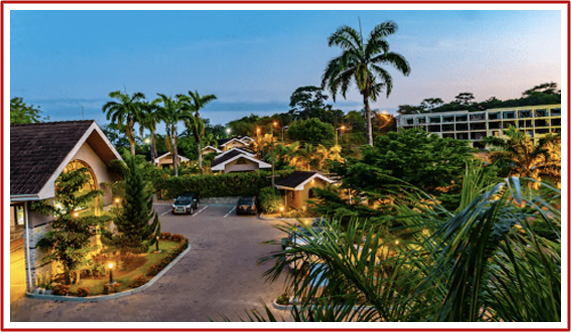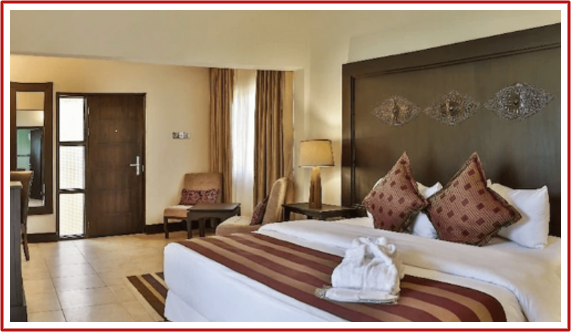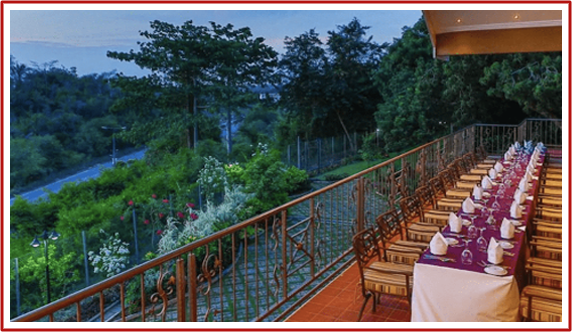 Ridge Royal Hotel, a family-friendly hotel that brings the best of Cape Coast to your doorstep.
You'll enjoy relaxing rooms that offer air conditioning, a refrigerator, and a desk, bringing comfort and convenience to your visit.
Cape Coast has plenty of seafood restaurants. So when you're here, be sure to check out popular spots like Castle Beach and Orange Beach Bar and Restaurant, which are serving up some great dishes.

You will be enrolled in our automatic billing, and relax knowing that your future payments will be made automatically. When you book, we'll calculate an evenly divided automatic billing plan for you and you will know in advance the day of every month that your payment will be processed. Your initial deposit is due at the time of booking, and your future payments will be charged according to the schedule you see on your invoice. Automatic billing is available at no charge. If you want to opt-out please make sure you email us at info@thetraveldivas.com within 7 days of your reservations. 

FULL FLIGHT PACKAGE from ATLANTA
SINGLE: $10,899 per person | DOUBLE: $7,899 per person
SINGLE: $8,899 per person | DOUBLE: $5,899 per person
Terms and Conditions | FAQs of Automatic Billing Option | Travel Divas Private Member's Only Group