The Curvy Fashionista Cruise 2020
Carnival Horizon From Miami, FL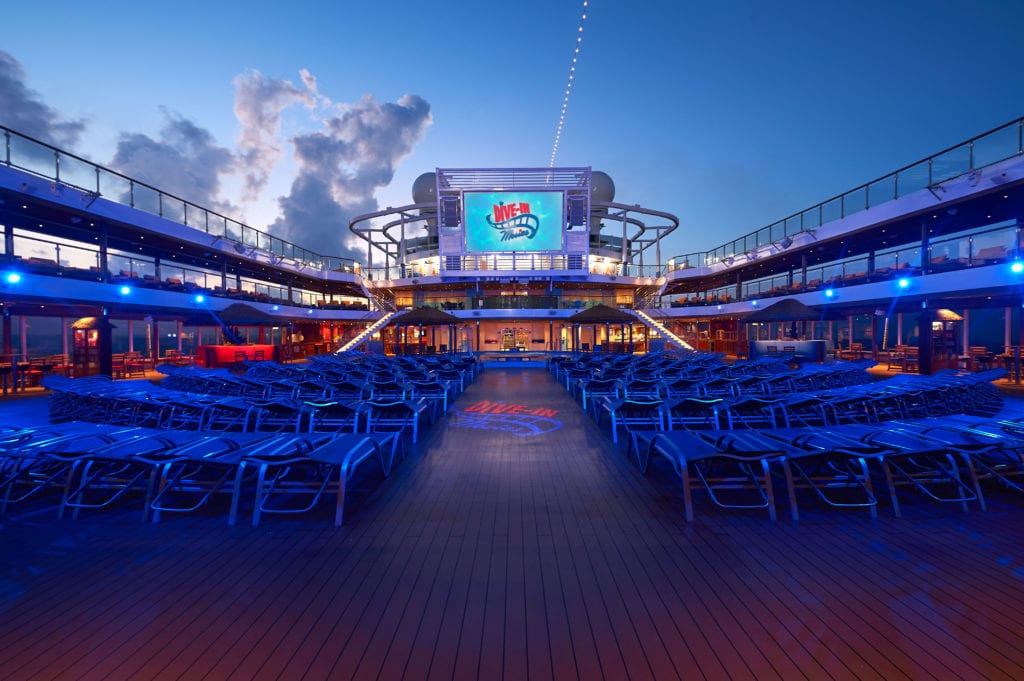 The Curvy Fashionista Cruise 2020
Carnival Horizon From Miami, FL
The Curvy Fashionista Cruise is what you need to celebrate confidence and style!
No matter your size, or your Dopeness, Curvy Fashionista is designed to be all about your Fabulous self.  Jamaica, Grand Cayman and Cozumel will not be the same after The Curvy Fashionista touches it.
The sophistication of the Carnival Horizon while cruising the Western Caribbean along with the Sisterhood of Curvy Fashionista is the perfect combination of a Travel Tribe.
This ship doesn't just do it a little bit, either. First, Carnival Horizon goes big with the two-screen Carnival Multiplex, which brings together one theater packed with huge IMAX action and one with 3D visuals, incredible motion effects and more!  Go for a bike ride way, way above it all at SkyRide®. The Punchliner Comedy Club and Playlist Productions are just two of your top entertainment picks, while Lip Sync Battle™: Carnival is your chance to take all the talent you packed before you left home… and show it off, up on stage.
For relaxation, get to Serenity Adult-Only Retreat, or step up to max relaxation at Cloud 9 Spa featuring great massages, thermal suites and more. Havana Bar & Pool is a good one too — a spot that brings together stylish poolside lounging with authentically Cuban cocktails… adding hot nightlife into the mix once the sun goes down. And all day long, you know we've got stuff for the kids — Carnival Horizon has three age-specific youth spaces!
This ship brings tons of flavor to every meal. It starts with a guy named Guy — Fieri — who created two awesome spots on the ship: one's the crowd-pleasing Guy's Burger Joint, and the other happens to be Guy's Pig & Anchor Smokehouse | Brewhouse, a spot that serves up BBQ classics paired with freshly-brewed-right-on-board beers. If you're looking for great seafood on Carnival Horizon, then Seafood Shack's the place to cast your net. Bonsai Teppanyaki is an intimate meal and interactive performance, while Fahrenheit 555™ is a dining experience that stands toe-to-toe with some of the best steakhouses on land. Jiji Asian Kitchen® and Cucina del Capitano® each specialize in delighting certain taste buds: the ones craving pan-Asian favorites, and classic Italian dishes served family-style.
ABOUT CARNIVAL HORIZON
The line that brings the sea and the sky together inspired us… to build a ship that unites you with great fun, comfort, dining and exotic destinations. And most importantly, unites you with one another. It's Carnival Horizon!
Add all this together and you've got… a vacation on Carnival Horizon that truly brings it all together.
6 DAY WESTERN CARIBBEAN CRUISE ITINERARY
Sun, Oct 11:

Miami, FL — 04:00PM

Mon, Oct 12:

Fun Day at Sea

Tue, Oct 13: 

Ocho Rios —

09:00AM – 05:00PM

Wed, Oct 14

Grand Cayman — 08:00AM – 04:00PM

Thu Oct 15:

Cozumel — 10:30AM – 06:30PM

Fri, Oct 16:

Fun Day at Sea

Sat, Oct 17:

Miami, FL — 08:00AM

 
On a Carnival cruise, your stateroom is your home base. When the day is done, once you've had your fill of fun, you'll head back to your stateroom and settle in for the night. No matter which kind of room you choose — whether you're thinking of a simple Interior or Ocean View, or going grand with a Balcony— you'll find yours a well-appointed way to wind down the day. And whether it's day or night, all staterooms have a room steward on duty, an attendant you can call for complimentary room service, and more sweet perks inside.
INTERIOR CABIN
An Interior stateroom is the most affordable way to cruise, and Carnival Horizon's interiors are not just cozy, but are full of things you'd expect from any Carnival stateroom: a full private bathroom, Carnival Comfort Collection linens and more.
OCEANVIEW CABIN
Catch a glimpse of what's going by from your Ocean View stateroom aboard Carnival Horizon, where you'll get views you won't find anywhere on land. Don't miss sunrise and sunset at sea — your comfy stateroom is the best way to experience these
BALCONY CABIN
Balcony staterooms were designed for maximum sea breeze and the most stunning views, so look to a balcony if you're looking to cruise aboard Carnival Horizon. Any time you're in your room, you're just steps away from your own personal outdoor oasis, featuring the sort of sea view you can also feel.
SINGLE: $1,265 per person   |   DOUBLE: $835 per person  |   TRIPLE: $795 per person   |   QUAD: $775 per person
SINGLE: $1,435 per person  |   DOUBLE: $920 per person  |   TRIPLE:  $875 per person    |   QUAD: $855 per person
SINGLE: $1,840 per person  |   DOUBLE:  $1,150 per person  |   TRIPLE: $1,100 per person   |   QUAD: $1,075 per person
WHAT'S NOT INCLUDED:
Gratuities of $13.99 per person, per day

Travel insurance

Items of a personal nature

Transportation to Miami, FL

Transportation from airport to cruise port
TRAVEL INSURANCE:
Travel Insurance is highly recommended. You should research and choose a travel insurance policy carefully. Suggested travel insurance companies are below:
OCCUPANCY DETAILS:
Single occupancy = one person to a room

Double occupancy = two persons to a room

Triple occupancy = three persons to a room

Quad occupancy = four persons to a room

Each person in a room will have his or her own bed. Couples will have one king bed.
TRAVEL NOTES:
Traveling on a Carnival cruise requires a valid driver's license and certified birth certificate or a valid U.S. passport.

When making your reservations, you can choose to pay in full or select our convenient payment plan. If you select a payment plan, you will automatically be added to our auto-bill payment plan option. You can opt-out of this program by emailing us at 

info@thetraveldivas.com

 after you make your reservations.

Please review our 

auto-bill payment plan option

.

If you choose monthly payment plan, you will receive monthly notices when your payment is due.

Please note you should begin looking for flights 9 months before event. Some travel sites will allow you to set alerts to advise you when prices are dropping. You should purchase your flight no later than 30 days before the trip.

We strongly suggest finding a flight to get you into Miami no later than 12PM. You should arrive to the cruise port and ship no later than 3PM. No exceptions!

Provided full payment is received no later than your final payment due date, travel documents, itineraries and travel instructions will be sent via email 30 days or earlier prior to travel. All documents will be sent via electronic mail.

It is the guests' responsibility to notify Premier Travel One and Travel Divas of all email address changes.
Making reservations for this package signifies your acceptance of our terms and conditions.

All of your payments to Premier Travel One and Travel Divas are non-refundable and non-transferrable.

Reservations must be made in your full name as it appears on your passport.

Prices are subject to change without notice. Please make your reservations today at this low price to be locked in.

A valid passport is suggested but you can also cruise with a certified birth certificate.

Monthly payments are required to keep your reservations current.
You must ensure your roommate, if applicable, is also making timely monthly payments.

Once you make your reservations, you can log-in to our client portal to view your account 24 hours a day.

Name changes are allowed with a $100 name change fee.

Late payment of $100 per person is required after final due date. All late payment requests must be approved by management before the final payment deadline on your account.

You are responsible to keep Premier Travel One and Travel Divas informed of email address changes as this is our primary way of communication.