RIU Palace Antillas, Aruba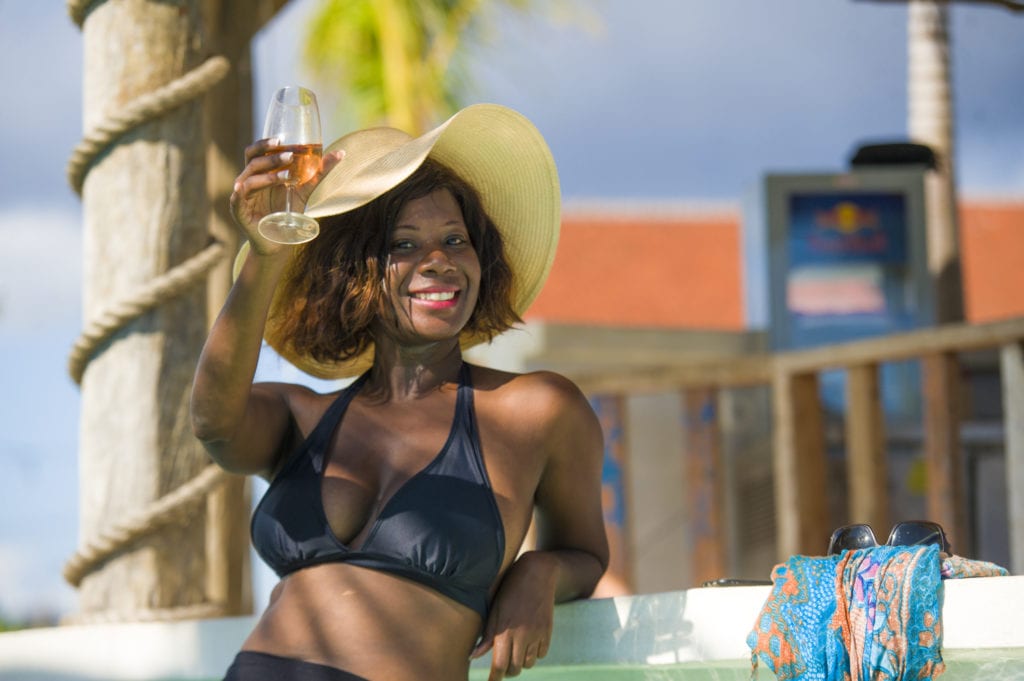 RIU Palace Antillas, Aruba
Welcome to the Sun and Fun of a Caribbean Summer Vacation
Swim, snorkel, windsurfing, and sunbathe the day away on pristine beaches. And at night, dance, dine and drink with your best Diva friends. You'll dine in style at a range of restaurants and try your luck at a casino. Evening programs and 24-hour-access to many amenities make this a trip for adults who want some adult time to decompress or party. The choice is yours and we can't wait to see you!
This spectacular all-inclusive, all adult resort has everything you need for an epic vacation!  The RIU Palace Antillas is located off the shores of Palm Beach, Aruba.  You'll be immersed in the most selective Caribbean atmosphere at this adults-only (18+) resort.  Leave your worries and stress at home and come prepared to relax and party.  RIU Palace Antillas has a gym, spa, beauty and hair salon with a wide variety of treatments.  This resort is a great place if you like to enjoy the sun.  No need to worry about purchasing lounge chairs, sun umbrellas, or towels, as they are complimentary at the swimming pool and on the Palm Beach. 
A complete entertainment program offers the possibility to try out several different water activities such as windsurfing, snorkeling, and kayaking.  You can even take diving test in the swimming pool. 
After a long day of activities, you'll be invited to enjoy the colorful Caribbean cuisine along with different world flavors in three thematic restaurants. 
The night vibe brings RIU's entertainment program with shows, dance floor, or try your luck at the casino. 
The Hotel Riu Palace Antillas offers Sea View Junior Suites for you to enjoy an unforgettable holiday. These rooms have one king-size bed (190×200 cm) or two queen-size beds (145×200 cm), WiFi, satellite TV, a minibar and beverage dispenser, a coffee maker, and a balcony or terrace with views of the sea.
And if you're interested in seeing the sights, our historic hotel is conveniently located near in the Opera District just a stone's throw away from the best Paris has to offer, including the Louvre, Musée d'Orsay, Sacré-Cœur, and the Avenue des Champs Elysées.
SINGLE: $2075 per person   |   DOUBLE: $1475 per person
WHAT'S NOT INCLUDED:
Gratuities for Drivers
Travel Insurance
Flight to Aruba
Items of a Personal Nature
AUTOMATIC BILLING PLAN:
You can enroll in our automatic billing, and relax knowing that your future payments will be made automatically. When you book, we'll calculate an evenly divided automatic billing plan for you and you will know in advance the day of every month that your payment will be processed. Your initial deposit is due at the time of booking, and your future payments will be charged according to the schedule you see on your invoice. Automatic billing is available at no charge.
TRAVEL INSURANCE:
Travel Insurance is highly recommended. You should research and choose a travel insurance policy carefully. 
TRAVEL NOTES:
Traveling to Aruba requires a passport valid for six months beyond your travel dates. Please take a look at your passport right now to be sure it does not expire soon.
Refunds will not be provided for expired passports.
When making your reservations, you can choose to pay in full or select our convenient payment plan. If you select a payment plan, you will automatically be added to our automatic monthly payment plan option. You can opt-out of this program by emailing us at info@thetraveldivas.com.
Please review our Auto Payment Plan Option.
If you choose the monthly payment plan, you will receive monthly notices when your payment is due.
Provided full payment is received no later than your Final Payment Due date, travel documents, itineraries and travel instructions will be sent via email 30 days or earlier prior to travel.
Please be mindful that we suggest and recommend all attendees should arrive into Aruba on July 22, 2021, before 4 pm.
It is the guests' responsibility to notify Premier Travel One and Travel Divas of all email address changes.
Men are welcome to attend this event at the same price.
You MUST purchase your own flight to Aruba before May 15, 2021.
Once you purchase your flight you should enter your flight information into our database, so we can ensure a shuttle is ready to transfer you to resort. Enter your flight HERE.
This resort is about 15 minutes from Aruba International Airport2
Making reservations for this package signifies your acceptance of our Terms and Conditions.
All payments to Premier Travel One d/b/a Travel Divas are non-refundable and non-transferable. This is because Premier Travel One d/b/a Travel Divas has contractual agreements with hotels, airlines and other vendors that will not allow us to obtain any refunds. This way we can keep our package prices low and allow you to make monthly payments on your vacation.
Passengers are responsible for ensuring that they have the proper travel documents and MUST CHECK with the respective consulate(s) or visa agency to determine whether any visas or passports are required. Passports are required to be valid for at least 6 months after the date of travel. Some countries require a full blank "VISA" page in the passport for stamping purposes. Any information provided on travel description pertains to US citizens only. Non-US citizens should check with the respective consulate of the country(s) to be visited for current entry requirements.
Reservations must be made in your FULL NAME as it appears on your passport. Your name on your invoice MUST match your passport.
Missing a vacation is bad enough. Losing the money you paid for your vacation is even worse. Therefore, we recommend Travel Protection that helps provide coverage for Trip Cancellation, Interruption, Baggage Loss or Delay, Medical Expenses and more. We have a full list of travel insurance vendors. Click here to see referrals.
Seat assignments ARE at the discretion of airlines. Seats for this group tour are only located in economy class.
Prices are subject to change without notice. Please make your reservations today at this price to be locked in.
Monthly payments are required to keep your reservations current. Your invoice will clearly note your payment plan. We suggest you put this payment plan on your personal calendar.
You must ensure your roommate, if applicable, is also making timely monthly payments.
Roommate Matching is available. Review our Roommate Matching Program.
You can log-in to our client portal to view your account and reservations 24 hours a day.
Name changes are allowed with a $100 name change fee up until the final payment date and $250 after final payment date plus any vendor fees.
Late payment of $250 per person is required after final due date listed on your payment plan. Late payment fees are automatically added to your reservations the day after your final due date.
All late payment requests must be approved by management before the final payment deadline on your account.