South Africa 2022, Tour 2
South Africa, Zimbabwe & Botswana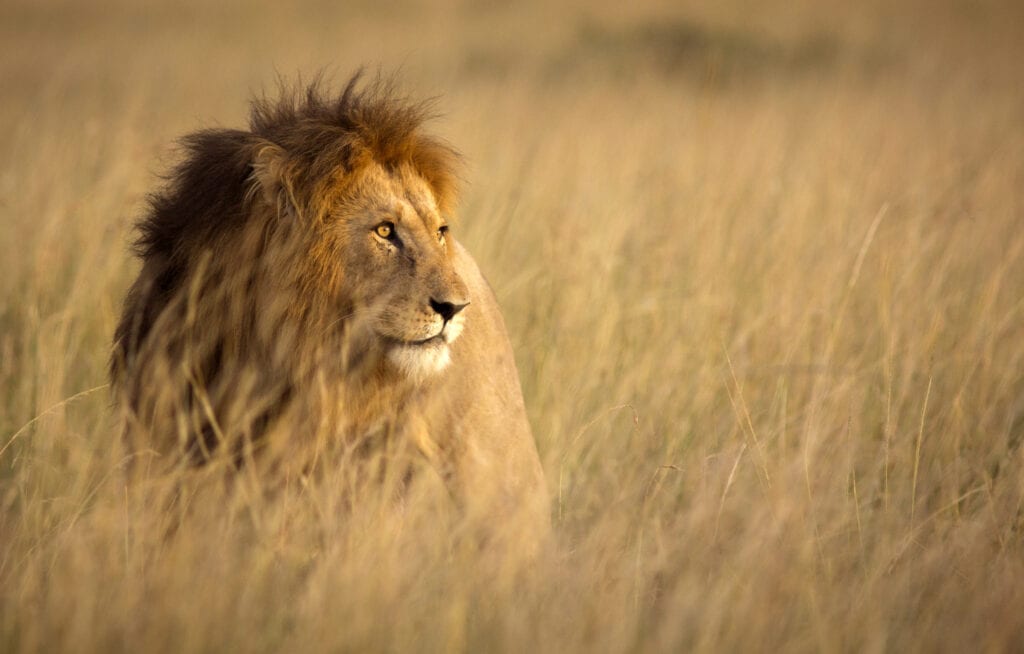 South Africa 2022, Tour 2
South Africa, Zimbabwe & Botswana
Absorb the amazing culture and marvel at the natural wonders of South Africa.
The natural beauty, rich history and modern-day elegance of South Africa makes it one of our most exciting Travel Diva destinations yet. Cosmopolitan cities such as Cape Town await. You can commune with nature at Cape of Good Hope and Table Mountain. You can even visit lush Cape Winelands and iconic Dutch settlements. More than anything, you can lose yourself in a world few get to see and you can appreciate it on so many levels. It's a thrill for us to introduce you to the cities, wildlife and charm of South Africa via this safari (part of which winds down waterways via riverboat).
This Travel Divas tour is a cultural experience, taking you beyond the usual African safaris by also revealing the country's historic charm and social diversity. Visit the lush Cape Winelands and its iconic Dutch settlements, including Stellensbosch and Franschhoek. Explore cosmopolitan Cape Town and the seaside city's many attractions are yours to discover, including Table Mountain and Cape of Good Hope Nature Reserve. Experience the best of Africa's natural beauty, rich history and modern-day elegance. Feel the immense power of nature deep within your chest as you marvel at the roaring spectacle of Victoria Falls. This all-encompassing tour combines the best of coastal South Africa with the stirring sights of the savanna and the rich wildlife of the mighty Zambezi River.
TOUR SPECIAL FEATURES
The beauty and sophistication of the Cape, with its world-class Winelands and the world's most desirable city, Cape Town
Zimbabwe top attractions and dashing views of the breath-taking Victoria Falls
Safari by riverboat and in open vehicles in Botswana Chobe National Park, home to Africa's largest concentration of elephants
Guided walking safari through the tropical, spray-drenched rainforest on the very edge of Victoria Falls
Sunset Cruise on the mighty Zambezi River with its hippos and crocodiles, and the river bank game viewing
The Table Bay offers the ultimate in 5-star luxury hotel accommodation in Cape Town. Considered to be the best address in Cape Town, this sophisticated Sun International property was opened in May 1997 by former South African president, Nelson Mandela. As part of the Sunlux Collection, The Table Bay continues to set its own standards in international service, cuisine and luxury.
Imagine discovering a sophisticated world of luxury in a city of untold wonder overlooking the Atlantic Ocean. Imagine discovering a 5-star holiday accommodation in Cape Town that makes you feel like you are the only guest.
Inspired by the boundless creative energy of the city that it calls home, The Table Bay offers unrivaled Victoria and Alfred Waterfront accommodation which celebrates Cape Town's colorful cultural heritage, evocative romance and irresistible spirit of adventure. Straddling the working V&A harbor and vibrant city bowl beneath the majestic zenith of Table Mountain, The Table Bay enjoys the best address in Cape Town, and invites you to discover an authentic South African 5-star experience in the Mother City
Victoria Falls Safari Lodge
Set high on a plateau which forms a natural boundary to the Zambezi National Park, Victoria Falls Safari Lodge enjoys uninterrupted views of unspoiled popular elephant waterhole and spectacular African sunsets. A complimentary shuttle service transports guests to the Victoria Falls and town centre on an hourly basis throughout the day.
This Victoria Falls lodge offers guests 72 en-suite bedrooms to choose from, consisting of standard rooms, deluxe rooms, and a lavish king suite. All of these luxurious rooms include balconies, boasting outstanding views, and are air-conditioned. Facilities include a swimming pool with sun deck, a TV lounge, free Wi-fi, a guest library, curio shop and a handy activities desk.
FULL PACKAGE WITH AIRFARE FROM JFK
SINGLE: $7955 per person   |   DOUBLE: $6455 per person
WHAT'S NOT INCLUDED:
Gratuities for Driver and Tour Guide (suggested $12 per day for guide and $7 per day for driver)
Travel Insurance
Items of a personal nature
Meals except breakfast
Beverages during breakfast or any meals
TRAVEL INSURANCE:
Missing a vacation is bad enough. Losing the money you paid for your vacation is even worse. Trip insurance is therefore highly recommended. Your premium is related to your trip cost, so you don't have to worry about being over-insured. Suggested Travel Insurance are below
FLIGHT SCHEDULE:
1 EK 202 13NOV JFKDXB 22:20 PM 19:45 PM 14NOV
2 EK 772 15NOV DXBCPT 03:55 AM 11:45 AM
3 EK 764 23NOV JNBDXB 18:50 PM 05:05 AM 24NOV
4 EK 201 24NOV DXBJFK 08:30 AM 13:55 PM
NOTES:
Traveling abroad requires a passport valid for six months beyond your travel dates.
South Africa – Upon entry into South Africa, passport holders are required to have at least one, entirely blank (unstamped) visa page (i.e. one side of such a page, not front and back thereof) in their passport, each time entry is sought into South Africa. These pages are in addition to the endorsement/ amendment pages at the back of the passport. South African government regulations prohibit airlines from boarding passengers without the required blank visa page.
Zimbabwe – Visa required. Visas may be purchased upon arrival to Zimbabwe. Americans entering Zimbabwe for tourism can expect to pay $30 USD for a single-entry visa and $45 for a double-entry visa. All information and rates are subject to change without notice. Non-U.S. Citizens should check with the appropriate foreign consular representative
Children Under 18 traveling to South Africa
Effective October 1, 2014, the South African Department of Home Affairs has introduced new documentation requirements for visitors under the age of 18 years traveling to South Africa. Passengers traveling with children under 18 to South Africa are responsible to determine the requirements and to prepare the correct documentation. Two parents traveling together with a child under 18 must produce an unabridged English-language birth certificate of the child reflecting the particulars of the parents of the child. When one parent is traveling with a child, he/she must also provide an affidavit from the other parent registered as a parent on the birth certificate of the child, authorizing him or her to enter South Africa with the child he or she is traveling with, or a court order granting full parental responsibilities and rights or legal guardianship in respect of the child or, where applicable, a death certificate of the other parent registered as a parent of the child on the birth certificate. Children under 18 traveling without parents require additional documentation.
All prices are based on the rates of exchange in effect at the time of price quotation. In the event that the US dollar devalues, Premier Travel One and Travel Divas reserve the right to increase prices accordingly. Your final invoice will reflect increases resulting from currency devaluation.
Make sure you are up-to-date on routine vaccines before every trip. These vaccines include the COVID-19 vaccine, measles-mumps-rubella (MMR) vaccine, diphtheria-tetanus-pertussis vaccine, varicella (chickenpox) vaccine, polio vaccine, and your yearly flu shot.
The CDC recommends you to visit your doctor (ideally, 4-6 weeks) before your trip to get vaccines or medicines you may need.
Please note that our flight leaves JFK on November 13, 2022, and arrive in Cape Town on November 15, 2022. Check-in at the hotel begins on November 15, 2022.
Please be mindful that we suggest and recommend all attendees arrive into JFK at least 5 hours before the group's flight time. For peace of mind, you should additionally consider flying into JFK on November 12, 2022 and stay one night at a nearby hotel. We recommend the Hilton Hotel at JFK or Hampton Inn JFK.
If you require a roommate match, please indicate on the reservation form where it asks for your roommate name, please enter: "roommate match"
Making reservations for this package signifies your acceptance of our Terms and Conditions.
All payments to Premier Travel One d/b/a Travel Divas are non-refundable and non-transferable. This is because Premier Travel One d/b/a Travel Divas has contractual agreements with hotels, airlines and other vendors that will not allow us to obtain any refunds. This way we can keep our package prices low and allow you to make monthly payments on your vacation.
Passengers are responsible for ensuring that they have the proper travel documents and MUST CHECK with the respective consulate(s) or visa agency to determine whether any visas or passports are required. Passports are required to be valid for at least 6 months after the date of travel. Some countries require a full blank "VISA" page in the passport for stamping purposes. Any information provided on travel description pertains to US citizens only. Non-US citizens should check with the respective consulate of the country(s) to be visited for current entry requirements.
Reservations must be made in your FULL NAME as it appears on your passport. Your name on your invoice MUST match your passport.
Missing a vacation is bad enough. Losing the money you paid for your vacation is even worse. Therefore, we recommend Travel Protection that helps provide coverage for Trip Cancellation, Interruption, Baggage Loss or Delay, Medical Expenses and more. Suggested Travel Insurance are below:
Seat assignments ARE at the discretion of airlines. Seats for this group tour are only located in economy class.
Prices are subject to change without notice. Please make your reservations today at this price to be locked in.
Monthly payments are required to keep your reservations current. Your invoice will clearly note your payment plan. We suggest you put this payment plan on your personal calendar.
You must ensure your roommate, if applicable, is also making timely monthly payments.
Roommate Matching is available. Review our Roommate Matching Program.
You can log-in to our client portal to view your account and reservations 24 hours a day.
Name changes are allowed with a $200 name change fee up until the final payment date and $250 + any vendor's fees after the final payment date on your payment plan.
Late payment of $250 per person is required after final due date listed on your payment plan. Late payment fees are automatically added to your reservations the day after your final due date.
All late payment requests must be approved by management before the final payment deadline on your account