Porto, Coimbra, Fatima, Tomar, Evora, and Lisbon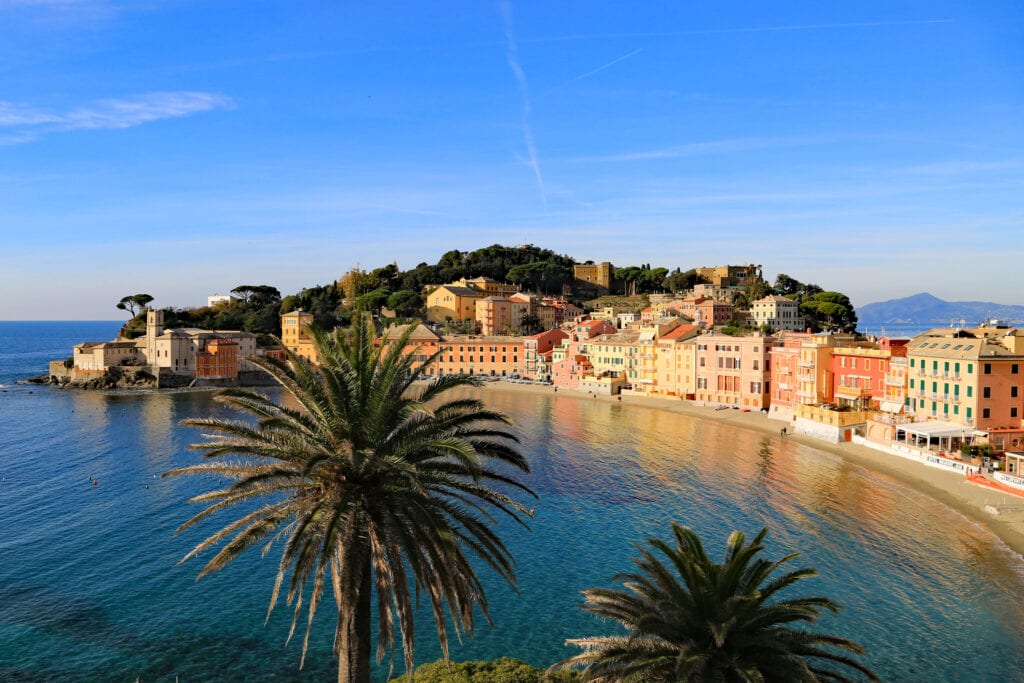 Porto, Coimbra, Fatima, Tomar, Evora, and Lisbon
After the incredibly stressful years we've had in 2020 and 2021, it's only right to start looking toward the future and carving out some self-care time to help us move forward in life.
Beaches, Food, Beaches (LOL), Peace – What More Could You Ask For?
Enter: Portugal.
From Porto to Coimbra to Fatima to Tomar, Evora and Lisbon, this midsummer excursion to this country bordered by the sea is filled to the brim with sun, beaches, good food and a vibrant night life.
Now, it's time to shake off those work uniforms and Zoom-approved blouses and step into those colorful, melanin-complementing sundresses and sparkle your Black girl magic all over Portugal.
And speaking of abracadabra, this Portuguese getaway highlights some of the most magical aspects of this South European country:
Port Wine Cellars & Cork Factories Galore
Red Roofs & Medieval Vibes in Castelo de Vide
Convent of Christ, Sao Francisco Church & the Church of Santa Maria
Tours of Evora, Praca do Giraldo and Medieval Obidos
With an outdoor swimming pool and a Lounge Bar in the last floor, offering you a panoramic view over the city and the mouth of the Douro river, you just need to go up to the top of the building to dive under the sky of Oporto or to get marveled by the lights that draw the skyline after the sunset, while dancing to the sound of the music of one of the most popular spaces in town, the OnTop .
The HF Ipanema Park offers you all this and much more! Located between the river, the sea and the city centre, the hotel has a gym, massage and babysitter services on request, as well as private parking and free Wi-Fi internet in all social areas and rooms. In addition, because getting to know the food is getting to know the heart of the city , whether in the restaurant, the bar or at breakfast, you don't need to leave the hotel to taste the best of the Portuguese cuisine .
In turn, the rooms impress by their modern and elegant decoration, with those of the higher floors offering the best views over Oporto. While exploring the city, don't forget to visit Serralves Foundation (the Museum of Contemporary Art) , which is just a 5 minute walk away , go down to the river or walk along Foz do Douro or through the Parque da Cidade. For a different experience, you can always take the opportunity to visit the most important tourist attractions by renting one of our bikes or by using public transport, available right in front of the hotel.
Set in luxuriant grounds, Hotel Templarios offers spacious rooms with balconies overlooking the Nabão River and Mouchão Park. It features a spa and lagoon-style pool with views of Tomar Citadel.
Each of the hotel's rooms is bright and elegantly decorated with wooden furnishings. A minibar and cable TV are also available. The private bathroom comes with a separate bathtub and bathrobes.
Hotel Dos Templarios features a spa area with classical décor, including dry and wet saunas and an indoor pool. Guests can treat themselves on a relaxing massage or beauty treatment.
The hotel has a game room where guests can play pool. There are also a gym and a tennis court on site.
Convento De Cristo, once the stronghold of the Medieval Order of Knights Templar, is a 10-minute walk from the hotel. Historic central Tomar is just 650 feet away.
Hotel M'ar De Ar AQUEDUTO
M`AR De AR Aqueduto is the 5-star hotel of the city of Évora.
Located in the historic center, right in the heart of the area classified by Unesco as World Heritage, this hotel is the result of the renovation of the old Sepulvedas Palace, a building of the XVIth century, where the magnificent chapel, vaulted ceilings and three Manueline windows on the main façade were beautifully preserved.
This boutique hotel, with a contemporary design, has 64 rooms, one 220m2 Spa and the Degust'Ar restaurant, where you can taste a combination of Alentejo and Mediterranean cuisines under the signature of Chef António Nobre.
Meeting rooms for events up to 200 people are located in the Palace building and in the old São Manços School, including the old chapel.
Primely located in Lisbon's center, this deluxe hotel offers elegant guest rooms and views over the city, the Tagus River and São Jorge Castle. Dom Pedro Lisboa features a full range of spa facilities, with an indoor swimming pool.
The spacious guest rooms are decorated in a classical style and come with a flat-screen satellite TV, mini-bar and free WiFi. Some of the suites feature panoramic Lisbon views and the hotel also has the option of a luxurious and spacious Penthouse suite with a 360º view over Lisbon
The hotel also features a gourmet Italian restaurant, "Il Gattopardo" where guests can enjoy Mediterranean-style meals and a vast wine selection on the covered terrace. The "Le Café" bistro is open throughout the day and serves an à-la-carte international menu. The bistro is renowned for its buffet-style Portuguese lunches.
The unit is a 10-minute walk from the high-end stores and boutiques of Lisbon's Liberdade Avenue. The lively Docas area of the city and the historical district is approximately 10 minutes away by car. Dom Pedro Palace is located across the street from one of the largest shopping centers in Lisbon, the Amoreiras shopping center. The Dom Pedro Lisboa is 2,450 feet from the nearest Metro station and 4.3 mi from the Lisbon International Airpor
PRICES, LAND ONLY PACKAGE
SINGLE: $4,495 per person   |   DOUBLE: $2,995 per person
SINGLE: $5,995 per person   |   DOUBLE: $4,495 per person
WHAT'S NOT INCLUDED:
Flights unless purchasing Full Package

Travel Insurance

Gratuities for Tour Guide (suggested $10-$20 per day)

Gratuities for Driver (suggested $5-$8 per day)

Items of a personal nature

Meals except where noted

Beverage during meals

Additional excursions suggested
TRAVEL INSURANCE:
Missing a vacation is bad enough. Losing the money you paid for your vacation is even worse. Trip insurance is therefore recommended. You can purchase travel insurance on your own.
Flight Itinerary
LH 445 09JUL ATL FRA 0450P 0740A 10JUL 
LH 1176 10JUL FRA OPO 0950A 1135A 
LH 1173 18JUL LIS FRA 0520A 0925A 
LH 444 18JUL FRA ATL 1035A 0405P 

Flight schedule is subject to change
TRAVEL NOTES:
Traveling abroad require a passport valid for six months beyond travel dates. For this tour, your passport should not expire before January 18, 2023.

All prices are based on the rates of exchange in effect at the time of price quotation. In the event that the US dollar devalues, Premier Travel One and Travel Divas reserves the right to increase prices accordingly. Your final invoice will reflect increases resulting from currency devaluation.

We offer roommate matching for this tour. When making your reservations please select "double occupancy" and when asked for your roommate's name please enter "request roommate match". Roommates will not be matched until after 75% of your reservation total has been made.

Please note, when purchasing your flight, the hotel check-in date is July 10, 2022. 

Full Itinerary will be emailed to you 60 Days in advance to plan your free time while in Portugal.

Our group will arrive at Porto airport and will depart from Lisbon airport. Please make note of this if you are choosing the Land Only package. 
AUTOMATIC BILLING PLAN:
You can enroll in our automatic billing and relax knowing that your future payments will be made automatically. When you book, we'll calculate an evenly divided automatic billing plan for you, and you will know in advance the day of every month that your payment will be processed. Your initial deposit is due at the time of booking, and your future payments will be charged according to the schedule you see on your invoice. Automatic billing is available at no charge.
Making reservations for this package signifies your acceptance of our Terms and Conditions.

All payments to Premier Travel One and Travel Divas are non-refundable and non-transferrable.  This is because Premier Travel One d/b/a Travel Divas has contractual agreements with hotels, airlines and other vendors that will not allow us to obtain any refunds. This way we can keep our package prices low and allow you to make monthly payments on your vacation.

If you select the auto bill plan and later cancel this plan you are responsible for making timely payments on your reservation according to the billing plan on your account.  A monthly payment must be made on your reservation each month. Your reservation can be automatically cancelled without notice if you should go more than 60 days without any payment on your reservation. 

Passengers are responsible for ensuring that they have the proper travel documents and MUST CHECK with the respective consulate(s) or visa agency to determine whether any visas or passports are required. Passports are required to be valid for at least 6 months after the date of travel. Some countries require a full blank "VISA" page in the passport for stamping purposes. Any information provided on travel description pertains to US citizens only. Non-US citizens should check with the respective consulate of the country(s) to be visited for current entry requirements.  Reservations must be made in your FULL NAME as it appears on your passport.

Missing a vacation is bad enough. Losing the money you paid for your vacation is even worse; therefore, we recommend Travel Protection that helps provide coverage for Trip Cancellation, Interruption, Baggage Loss or Delay, Medial Express, and more.  We have a full list of travel insurance vendors. Click

here

to see referrals. 

Seat assignments ARE at the discretion of the airline.  Seats for this group tour are only located in economy class; therefore, we recommend booking the land only package if you need a specific seat.

Prices are subject to change without notice. Please make your reservations today at this low price to be locked in.

Monthly payments are required to keep your reservations current unless you make larger payments than what is required of your monthly payment plan.  Your invoice will clearly note your payment plan. We suggest you put this payment plan on your personal calendar.

You must ensure your roommate, if applicable, is also making timely monthly payments.

Roommate Matching is available.

You can log-in to our client portal to view your account 24 hours a day.

Name changes are allowed with a $200 name change fee up until the final payment date and $250 after final payment date plus any vendor fees.

Late payment of $250 per person is required after final due date listed on your payment plan.  Late payment fees are automatically added to your reservation the day after your final due date.

All late payment requests must be approved by management before the final payment deadline on your account.