The most important women in your life deserve VIP treatment. So, when we started planning for this very important day, WE WENT ALL OUT. Let's celebrate mothers, with a 7 Day Cruise to Honduras, Belize and Mexico. Don't leave this special day for the last minute, instead leave the design of an unforgettable event to us! When the day comes, you or your favorite mother will be able to enjoy a relaxing cruise vacation aboard the Carnival Glory.
TRIP DETAILS
We plan to pamper and cater to the superwomen in our lives in the most special way. They will have the opportunity to enjoy sunbathing, award-winning spa services, elegant evening dinners, top production theaters and many more state of the art amenities.
If you're looking for a vacation at sea that's as colorful as the décor of the cruise ship taking you there, an entire palette of fun activities and hot spots awaits aboard Carnival Glory. For starters, there's a rainbow of salsa options for dressing up your tacos and burritos at BlueIguana Cantina, while Guy's Burger Joint serves up burgers designed by the colorful personality himself: celebrity chef Guy Fieri.
Speaking of colorful personalities, you'll enjoy a variety of stand-up comedians at The Punchliner Comedy Club. Picture yourself grabbing a drink at the open-air RedFrog Rum Bar or BlueIguana Tequila Bar… whichever color or spirit's more your style. Represent your favorite team's colors and enjoy a round or two at the SkyBox Sports Bar. Enjoy a show on the stage at Playlist Productions, complete with singing and dancing, plus video screens that bring these productions an extra splash of color. Speaking of splash, at WaterWorks the fun flows down the winding curves of the classic Twister and all-new AquaTunnel waterslide — plus twin racing slides and a giant tipping bucket — for countless gallons of fun. And if a picture paints a thousand words, imagine the big screen during a film under the stars at Dive-In Movies. Yes, it's Hollywood meets islands for a date night done right.
We're not just viewing this ship with rose-colored lenses, either — it's clear that the fun, eye-catching experiences all around you are the real deal… even the fantasy world of Seuss At Sea, where your favorite books (and characters!) come to life before your eyes.
And from the people-watching potential of the Lido Deck, to the see-and-be-seen White Heat Dance Club, Carnival Glory pulls out the stops. It even shows its true colors as it satisfies your stomach with sit-down dining options like the Emerald Room Steakhouse and the aptly-named Golden and Platinum Restaurants. And wait 'till you see the Camel Club Casino — proof that Carnival Glory is a real looker and a truly special cruise ship.
Look to Carnival Glory for one vibrant time at sea.
7-Day WESTERN CARIBBEAN CRUISE ITINERARY
Sun, May 10: New Orleans, LA, 3:30 pm
Mon, May 11: Fun Day At Sea
Tue, May 12: Fun Day At Sea

Wed, May 13: Mahogany Bay, Isla Roatan, 8 am – 6 pm

Thu, May 14: Belize, 8 am – 5 pm

Fri, May 15: Cozumel, Mexico, 7 am – 5 pm

Sat, May 16: Fun Day At Sea
Sat, May 17: New Orleans, LA, 8 am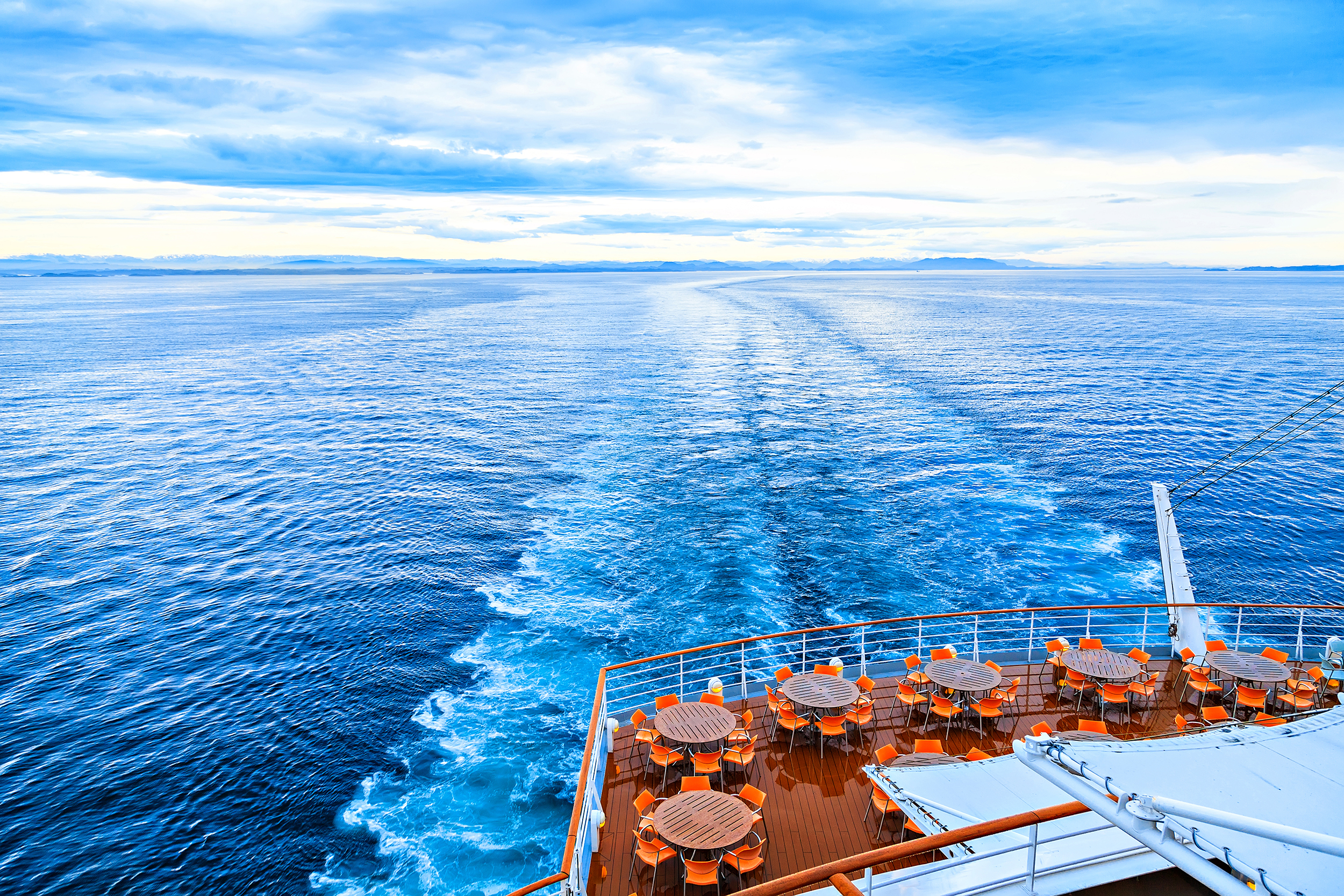 FULL PACKAGE INCLUDES:
7 Nights aboard Carnival's Glory Ship
Accommodations in the cabin of your choice below
All meals and non-carbonated drinks
Travel Divas Meet and Greet Experience
Mother's Day Tea Party (Pearls, Fascinators and Gloves)
Mardi Gras Themed Cocktail Party
Exclusive Travel Divas Gift
All taxes and port charge
Accommodations
Carnival Glory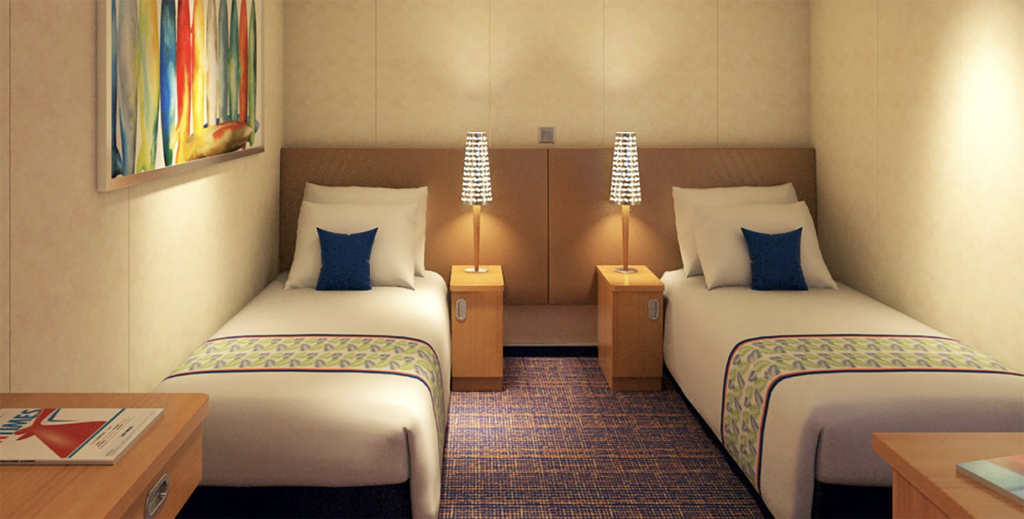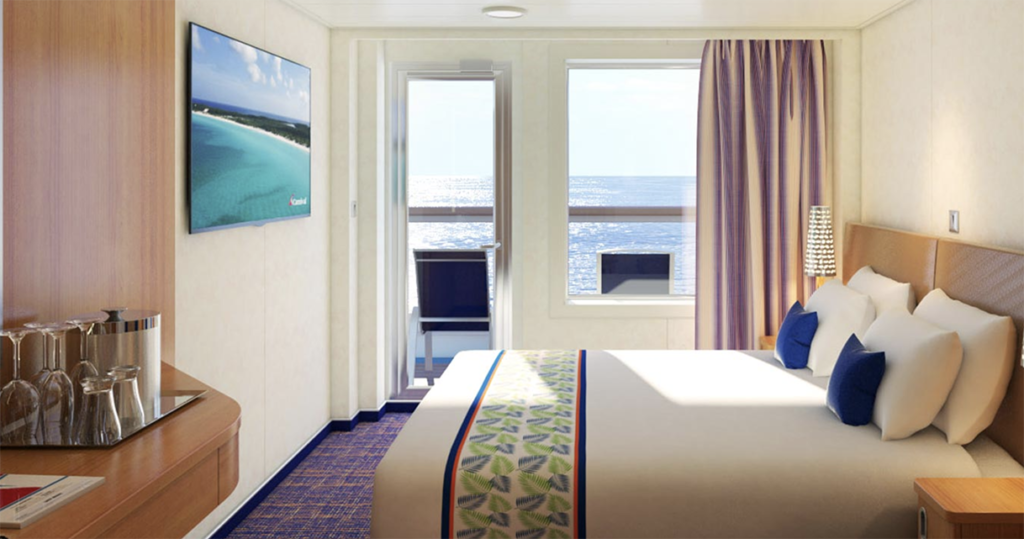 On a Carnival cruise, your stateroom is your home base. When the day is done, once you've had your fill of fun, you'll head back to your stateroom and settle in for the night. No matter which kind of room you choose — whether you're thinking of a simple Interior or Ocean View, or going grand with a Balcony or Suite — you'll find yours a well-appointed way to wind down the day. And whether it's day or night, all staterooms have a room steward on duty, an attendant you can call for complimentary room service, and more sweet perks inside.
INTERIOR CABIN
Here's the most affordable way to experience Carnival Glory, without cutting even a single corner in the comfort department. With an Interior stateroom you'll get a full private bathroom, complimentary 24-hour room service, your choice of bed size and layout — covered in linens you can feel at home in — all of which make this truly a great spot for curling up after a long day's fun.
OCEANVIEW CABIN
Catch a glimpse of what's going by from your Ocean View stateroom aboard Carnival Glory, where you'll get views you won't find anywhere on land. Don't miss sunrise and sunset at sea — your comfy stateroom is the best way to experience these!
BALCONY CABIN
Balcony staterooms are proof that while it's great to be cruisey… on vacation, breeziness is a virtue too. And any time you're in your well-appointed Balcony stateroom aboard Carnival Glory, you're just steps away from the outdoors by way of your private open-air oasis. Designed for kicking back al fresco, you're in for some amazing ocean views… views so stunning you'll just have to feel 'em to believe 'em.
Reserve Your Trip Now
INTERIOR CABIN
SINGLE: $1510 per person   |   DOUBLE: $910 per person  |   TRIPLE: $770 per person  |   QUAD: $700 per person
OCEANVIEW CABIN
SINGLE: $1700 per person   |   DOUBLE: $1000 per person  |   TRIPLE: $830 per person  |   QUAD: $740 per person
BALCONY CABIN
SINGLE: $2110 per person   |   DOUBLE: $1210 per person  |   TRIPLE: $970 per person  |   QUAD: $850 per person
ADDITIONAL INFORMATION
WHAT'S NOT INCLUDED:
Gratuities of $12.50 per person, per day
Travel insurance
Items of a personal nature
Transportation to New Orleans, LA
Transportation from airport to cruise port
TRAVEL INSURANCE:
Travel Insurance is highly recommended. You should research and choose a travel insurance policy carefully. Suggested travel insurance companies are below:
OCCUPANCY DETAILS:
Single occupancy = one person to a room

Double occupancy = two persons to a room

Triple occupancy = three persons to a room

Quad occupancy = four persons to a room

Each person in a room will have his or her own bed. Couples will have one king bed.
TRAVEL NOTES:
Traveling on carnival cruise required a valid driver's license and certified birth certificate or a valid us passport. We strongly suggest that you travel on a vaild passport.
When making your reservations, you can choose to pay in full or select our convenient payment plan. If you select a payment plan, you will automatically be added to our auto-bill payment plan option. You can opt-out of this program by emailing us at info@thetraveldivas.com after you make your reservations.
Please review our auto-bill payment plan option.
If you choose monthly payment plan, you will receive monthly notices when your payment is due.
Please note you should begin looking for flights 9 months before event. Some travel sites will allow you to set alerts to advise you when prices are dropping. You should purchase your flight no later than 30 days before the trip.
We strongly suggest to find a flight to get you into New Orleans no later than 12PM. You should arrive to the cruise port and ship no later than 2PM. No exceptions!
Provided full payment is received no later than your final payment due date, travel documents, itineraries and travel instructions will be sent via email 30 days or earlier prior to travel. All documents will be sent via electronic mail.
It is the guests' responsibility to notify Premier Travel One and Travel Divas of all email address changes.
Men and children are welcome to attend this event at same price.
Making reservations for this package signifies your acceptance of our terms and conditions.
All of your payments to Premier Travel One and Travel Divas are non-refundable and non-transferrable.
Reservations must be made in your full name as it appears on your passport.
Prices are subject to change without notice. Please make your reservations today at this low price to be locked in.
A valid passport is suggested but you can also cruise with a certified birth certificate.
Monthly payments are required to keep your reservations current.
You must ensure your roommate, if applicable, is also making timely monthly payments.
Once you make your reservations, you can log-in to our client portal to view your account 24 hours a day.
Name changes are allowed with a $50 name change fee.
Late payment of $100 per person is required after final due date. All late payment requests must be approved by management before the final payment deadline on your account.
You are responsible to keep Premier Travel One and Travel Divas informed of email address changes as this is our primary way of communication.