Casablanca, Fes and Marrakech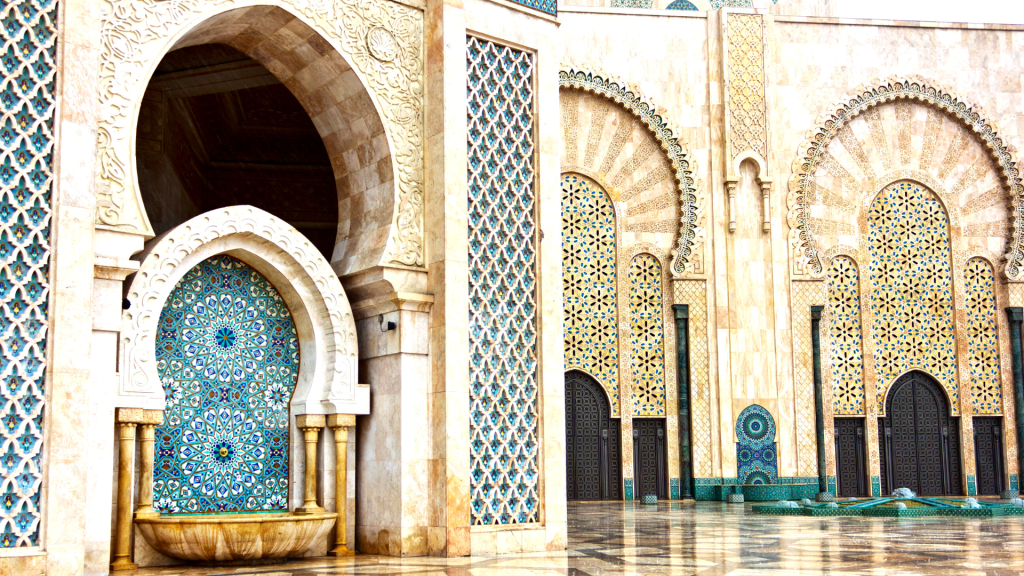 Casablanca, Fes and Marrakech
Join us as the Divas take Morocco and bask in the history, culture and cuisine that it has to offer.
Opulent mosques and palaces, colorful geometric tiles, and the smell of fleur d'orange are just some of the things that come to mind when describing the magical North African country of Morocco. With its bustling medinas and the awe of the Sahara, nothing comes close to preparing you for the beauty of this amazing country than actually being there. 
Morocco home of majestic mountains and unsoiled beaches. Where every city gives unmatched luxury from food to adventure combined with rich diversity. The unparalleled experience of Morocco offers the dream vacation like no other.
TOUR SPECIALS FEATURES
Tasting trail in Fes
Camel ride at Marrakech Palm Grove
The oldest university in the world, Al Quaraouiyine University

City tour of Bab Boujloud, Mellah, Jamaa Al-Karaouine 

Visit to the Morocco and Batha Museum (Former Royal Palace)

Dinner under the melodies of Andalous music
FES MARRIOTT HOTEL JNAN PALACE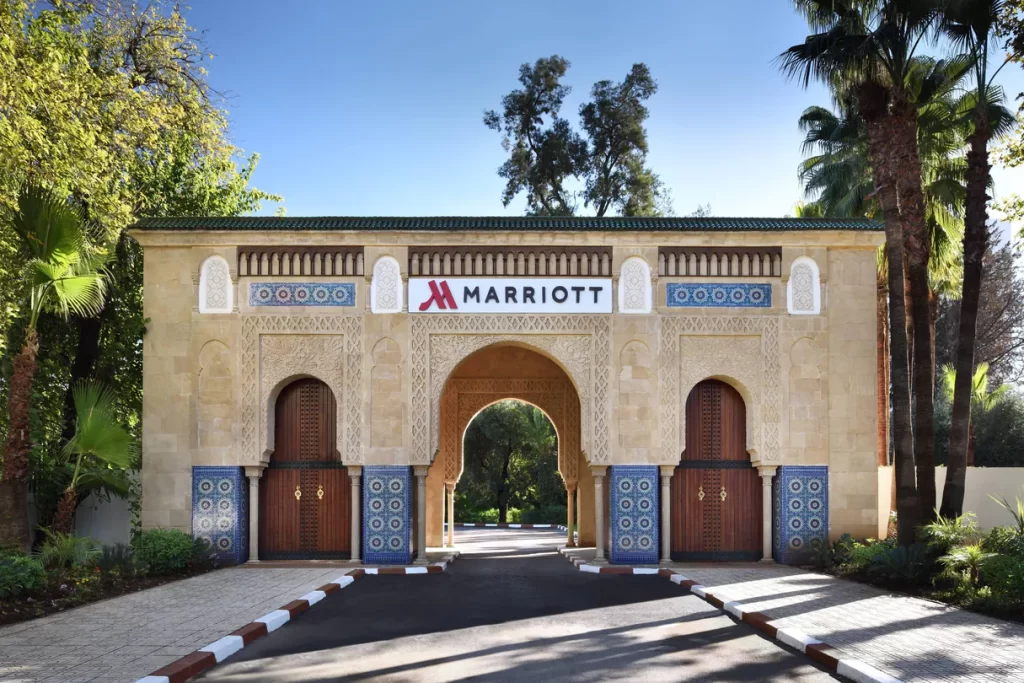 Immersing you in stylish luxury, Fes Marriott Hotel Jnan Palace is a welcoming respite for discerning travelers. Unpack your bags in elegantly appointed accommodations enhanced by refined design elements and bathed in natural light. Upgrade your stay in an expansive suite with separate living, dining and sleeping areas. Explore some of Morocco's most celebrated attractions, including Quartier Al-Atlas, the University of Al Quaraouiyine, the Batha Museum, the blue gate of Bab Boujeloud and the Medina of Fez, a UNESCO World Heritage Site. Let your productivity soar in sophisticated meeting spaces and venues for events of every size. Delight your palate with diverse international dining and creative cocktails at our hotel's restaurants and bar. After an eventful day of business or sightseeing, refresh in our sparkling outdoor pool or energize in our cutting-edge fitness center. A beacon of luxury, you'll experience an uncommon, remarkable stay at Fes Marriott Hotel Jnan Palace.
ROOM AMENITIES
Balcony
Marble bathroom
Shower/tub combination
Lighted makeup mirror
Hair dryer
High-speed Wi-Fi
Dedicated outdoor space
Expanded a la carte menu, for purchase
Evening bar service
Room service, 24-hour
Bottled water, complimentary
Coffee/tea maker
Instant hot water
Minibar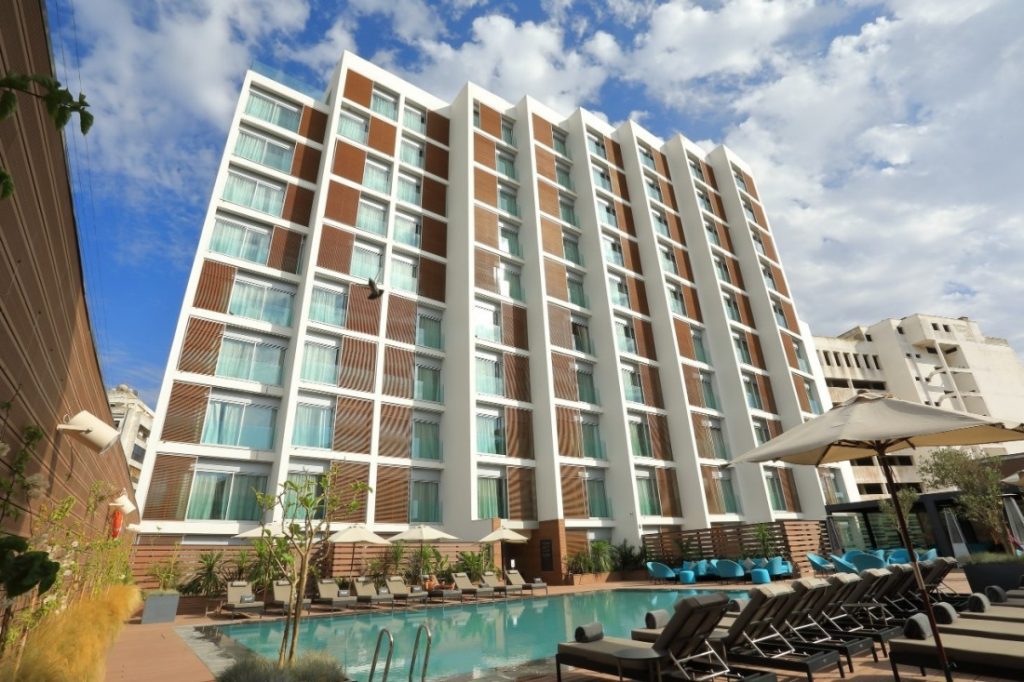 Tradition and cutting-edge style in the city center
Located in the heart of Casablanca, the economic lung of Morocco, is the hotel Barceló Anfa Casablanca *****. With an Art Deco design that is reflected in colors, geometric shapes or warm materials, the hotel is perfectly aligned with the cosmopolitan atmosphere of the region and offers a strategic location for business travel.
TheBarceló Anfa Casablanca offers a perfect stay in the north of the African continent, with a magnificent mild climate all year round, where the rich and diverse culture of the Maghreb is evident. A perfect location in the very heart of the city, with many places of interest to suit guests.
Amenities
Rain-effect shower
Hair dryer
Safe
TV
Telephone
Air conditioning
Slippers
Satellite channels
RADISSON BLU HOTEL MARRAKECH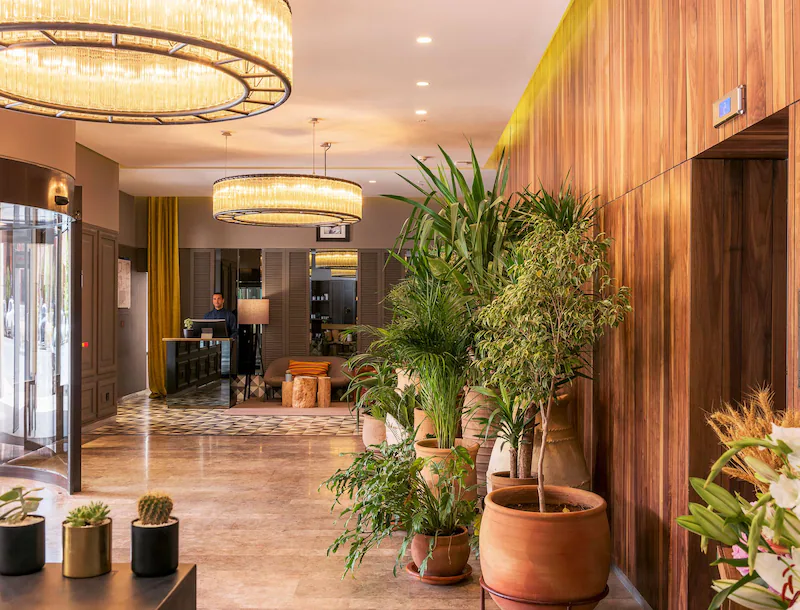 Set in the heart of Marrakech, the Radisson Blu welcomes visitors to the vibrant Gueliz quarter. A location in the newly built Carré Eden complex gives easy access to the complex's internationally recognized stores and restaurants as well as to trendy nightlife nearby and steps away from the Hivernage neighbourhood. Designed by famous architect Imaad Rahmouni, this modern hotel features a beautiful lobby, patio and restaurant. It's a striking contrast to the city's historic quarter located just 10 minutes away, where you can explore the Djemaa El-Fna square and traditional souks. Our 193 rooms and suites feature a soothing, contemporary style created by designers Lotfi Sidi Rahal and Meriem Benkirane. Our on-site restaurant, lounge and bar create a unique open venue, where you can sample regional delights or international selections like tapas and sushi. The hotel's leisure facilities include a spa, a fitness center and an aquarium swimming pool surrounded by a spacious patio with sunbeds.
AMENITIES
Hair dryer
Safe
TV
Telephone
Air conditioning
Slippers
Satellite channels
FULL PACKAGE WITH FLIGHT FROM JFK
SINGLE $7959 per person |  DOUBLE $5959 per person
WHAT'S NOT INCLUDED:
Land only package does not include flights to or from Casablanca (CMN)

Spa treatments or spa packages not listed



Travel Insurance
Gratuities for Tour Guide (suggested $10-$20 per day)
Gratuities for Driver (suggested $5-$10 per day)
Gratuities for Waiters/waitress (suggested $2 per person)
Items of a personal nature
Meals except where noted
Beverage during meals
Additional excursion offered by tour guide
TRAVEL INSURANCE:
Missing a vacation is bad enough. Losing the money you paid for your vacation is even worse. Trip insurance is therefore recommended. You can purchase travel insurance on your own.
FLIGHT SCHEDULE:
1 AT 201 18MAY JFKCMN 20:40 PM 08:30 AM 19MAY
2 AT 408 26MAY RAKCMN 11:35 AM 12:40 PM
3 AT 200 26MAY CMNJFK 15:50 PM 18:40 PM
Flight schedule is subject to change.
TRAVEL NOTES:
Men and children are welcomed at the same rate,
Traveling abroad requires a passport valid for six months beyond travel dates. For this tour, your passport should not expire before November 26, 2024.
All prices are based on the rates of exchange in effect at the time of price quotation. In the event that the US dollar devalues, Premier Travel One and Travel Divas reserves the right to increase prices accordingly. Your final invoice will reflect increases resulting from currency devaluation.
We offer roommate matching for this tour. When making your reservations please select "double occupancy" and when asked for your roommate's name please enter "request roommate match". Roommates will not be matched until after 75% of your reservation total has been made.
No vaccines are required for this tour. But we strongly encourage you to visit your physician and alert him/her of your travel plans. Please follow your physician's recommendation.
Please note that our flight leaves JFK on May 18, 2024, and arrives in Casablanca (CMN) on May 19, 2024. Check-in at the hotel begins on May 19, 2024. Departure flight leaves Marrakech on May 26, 2024.
Please be mindful that we suggest and recommend all attendees arrive into JFK at least 4 hours before the group's flight time. For peace of mind, you should additionally consider flying into JFK on May 17, 2024 and stay one night at a nearby hotel. We recommend the Hilton Hotel at JFK or Hampton Inn JFK.
If you require a roommate match, please indicate on the reservation form where it asks for your roommate name, please enter: "roommate match".
Final Itinerary will be emailed to you 60 Days in advance to plan your free time and any extra excursions.
AUTOMATIC BILLING PLAN:
You can enroll in our automatic billing and relax knowing that your future payments will be made automatically. When you book, we'll calculate an evenly divided automatic billing plan for you, and you will know in advance the day of every month that your payment will be processed. Your initial deposit is due at the time of booking, and your future payments will be charged according to the schedule you see on your invoice. Automatic billing is available at no charge.
Making reservations for this package signifies your acceptance of our Terms and Conditions.

All payments to Premier Travel One and Travel Divas are non-refundable and non-transferrable.  This is because Premier Travel One d/b/a Travel Divas has contractual agreements with hotels, airlines and other vendors that will not allow us to obtain any refunds. This way we can keep our package prices low and allow you to make monthly payments on your vacation.

Passengers are responsible for ensuring that they have the proper travel documents and MUST CHECK with the respective consulate(s) or visa agency to determine whether any visas or passports are required. Passports are required to be valid for at least 6 months after the date of travel. Some countries require a full blank "VISA" page in the passport for stamping purposes. Any information provided on travel description pertains to US citizens only. Non-US citizens should check with the respective consulate of the country(s) to be visited for current entry requirements.  Reservations must be made in your FULL NAME as it appears on your passport.

Missing a vacation is bad enough. Losing the money you paid for your vacation is even worse; therefore, we recommend Travel Protection that helps provide coverage for Trip Cancellation, Interruption, Baggage Loss or Delay, Medial Express, and more.  We have a full list of travel insurance vendors. Click

here

to see referrals. 

Seat assignments ARE at the discretion of the airline.  Seats for this group tour are only located in economy class. If you require a certain seat, you recommend booking the land only package.

Prices are subject to change without notice. Please make your reservations today at this low price to be locked in.

Monthly payments are required to keep your reservations current unless you make larger payments than what is required of your monthly payment plan.  Your invoice will clearly note your payment plan. We suggest you put this payment plan on your personal calendar.

You must ensure your roommate, if applicable, is also making timely monthly payments.

You can log-in to our client portal to view your account 24 hours a day.

Name changes are allowed with a $200 name change fee up until the final payment date and $250 after final payment date plus any vendor fees.

Late payment of $250 per person is required after final due date listed on your payment plan.  Late payment fees are automatically added to your reservation the day after your final due date.

All late payment requests must be approved by management before the final payment deadline on your invoice.