EXPERIENCE THE RICH CULTURE & BEAUTY OF MADRID
We have designed this unique itinerary to include the most coveted experiences in Madrid. Immerse yourself in the beauty and culture of this remarkable city diva style throughout this breathtaking tour.
SPECIAL HIGHLIGHTS:
Evening

SkyRoof Hopping

& Dinner overlooking the city

Flamenco Dance Lessons

Visit the Reina Sofia Museum, which houses paintings from

Picasso & Dali
Landmark tour of Spain in 1960s Vintage Spanish Cars
Top Chef Cooking Class
Discover Spain's medieval times capital Toledo
Dinner at the world famous Corral de la Morería with a live Flamenco Show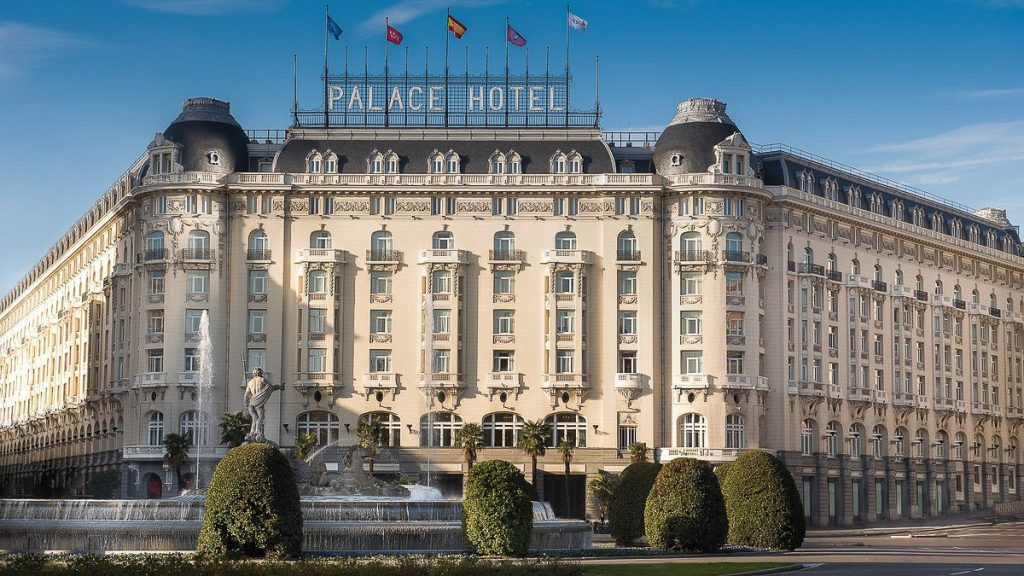 Iconic Comfort in the center of Madrid
Located in the renowned Art Walk, included in the UNESCO World Heritage List as "Paisaje de la Luz" (The Landscape of Light). This area links the city's most enriching museums, El Prado, Reina Sofía and Thyssen-Bornemisza and owns to the most important monuments and some of the best tapas restaurants in town. Topped by a breathtaking stained-glass cupola, La Rotonda Restaurant offers a delicious locally sourced market cuisine and serves meals for breakfast, lunch and dinner. Lovers of Asian cuisine will highly appreciate dining at the Asia Gallery and the Green T Sushi bar and any culinary experience will be surpassed with a delicious cocktail at the 1912 Museo Bar. The 470 guest rooms and suites are fully equipped to meet the needs of today's travelers including the plush Heavenly®️ Beds and the refreshing Heavenly®️ Bath.
The Westin Palace, Madrid, Plaza de las Cortes, 7, Madrid, Spain, 28014
Single: $6799 | Double: $4799 per person
WHAT'S NOT INCLUDED:
Flight to Adolfo Suárez Madrid–Barajas Airport (MAD)
Gratuities for Driver and Tour Guide
Travel Insurance
Meals except where noted above
Beverages during meals except where noted above
Items of a personal nature
Be sure to purchase your electrical converter before travel.
Additional excursions offered by tour guide
TRAVEL INSURANCE:
Missing a vacation is bad enough… losing the money you paid for your vacation is even worse. Because all of Premier Travel One and Travel Divas tours are non-refundable and non-transferable, travel insurance is therefore highly recommended for this tour. Your premium is related to your trip cost, so you don't have to worry about being over-insured. Email us about our preferred travel insurance vendor list.
TRAVEL NOTES:
Traveling abroad requires a passport valid for six months beyond the travel dates. Your passport should not expire before October 27, 2024.
All prices are based on the rates of exchange in effect at the time of price quotation. In the event that the US dollar devalues, Premier Travel One and Travel Divas reserves the right to increase prices accordingly. Your final invoice will reflect increases resulting from currency devaluation.
Roommate Matching is offered on this tour. If you want to be matched, please enter "Roommate Requested" on the reservation form. Also, please note roommate matching does not take place until after 75% of the cost of the package is paid.
Please note, when purchasing your flight, the hotel check-in date is April 20, 2024. Please schedule your flight departing the US on April 19, 2024.
When making your flight arrangements, you will fly into Adolfo Suárez Madrid–Barajas Airport (MAD).
Full Itinerary will be emailed to you 60 Days in advance to plan your free time.
Making reservations for this package signifies your acceptance of our Terms and Conditions.
All payments to Premier Travel One and Travel Divas are non-refundable and non-transferable. This is because Premier Travel One d/b/a Travel Divas has contractual agreements with hotels, airlines and other vendors that will not allow us to obtain any refunds. This way we can keep our package prices low and allow you to make monthly payments on your vacation.
Passengers are responsible for ensuring that they have the proper travel documents and MUST CHECK with the respective consulate(s) or visa agency to determine whether any visas or passports are required. Passports are required to be valid for at least 6 months after the date of travel. Some countries require a full blank "VISA" page in the passport for stamping purposes. Any information provided on travel description pertains to US citizens only. Non-US citizens should check with the respective consulate of the country(s) to be visited for current entry requirements. Reservations must be made in your FULL NAME as it appears on your passport. Your name on your invoice MUST match your passport.
Any reward points are at the discretion of the hotel.
Missing a vacation is bad enough. Losing the money you paid for your vacation is even worse. Therefore, we recommend Travel Protection that helps provide coverage for Trip Cancellation, Interruption, Baggage Loss or Delay, Medical Expenses and more. We have a full list of travel insurance vendors. Click here to see referrals.
Seat assignments ARE at the discretion of airlines. Seats for this group tour are only located in economy class.
Prices are subject to change without notice. Please make your reservations today at this price to be locked in.
Monthly payments are required to keep your reservations current. Your invoice will clearly note your payment plan. We suggest you put this payment plan on your personal calendar.
You must ensure your roommate, if applicable, is also making timely monthly payments.
Roommate Matching is available. Review our Roommate Matching Program.
You can log-in to our client portal to view your account and reservations 24 hours a day.
Name changes are allowed with a $100 name change fee up until the final payment date and $250 after final payment date plus any vendor fees.
Late payment of $250 per person is required after final due date listed on your payment plan. Late payment fees are automatically added to your reservations the day after your final due date.
All late payment requests must be made in writing to info@thetraveldivas.com.
All late payment requests must be approved by management before the final payment deadline on your account.