Nairobi, Masai Mara, and Serengeti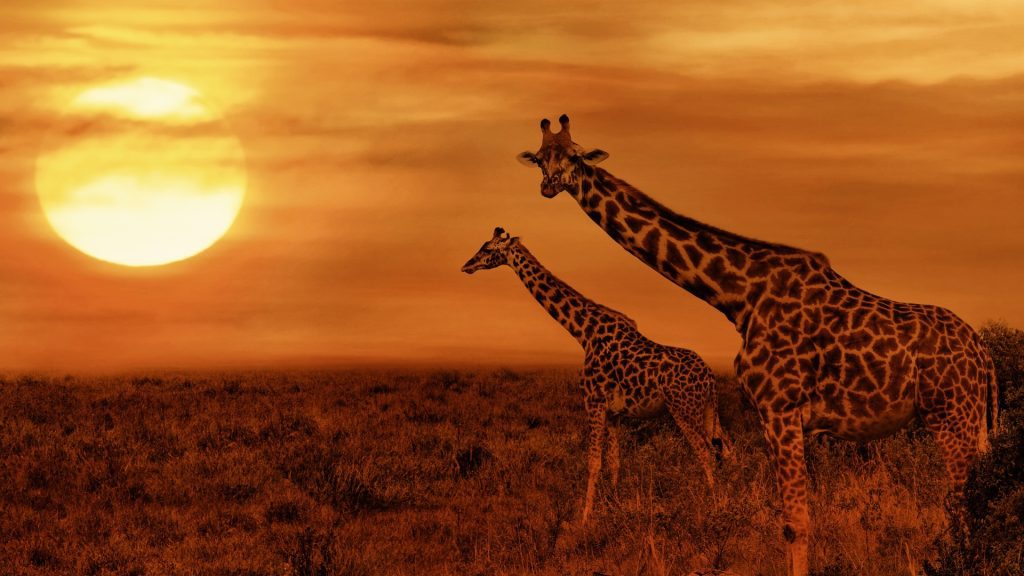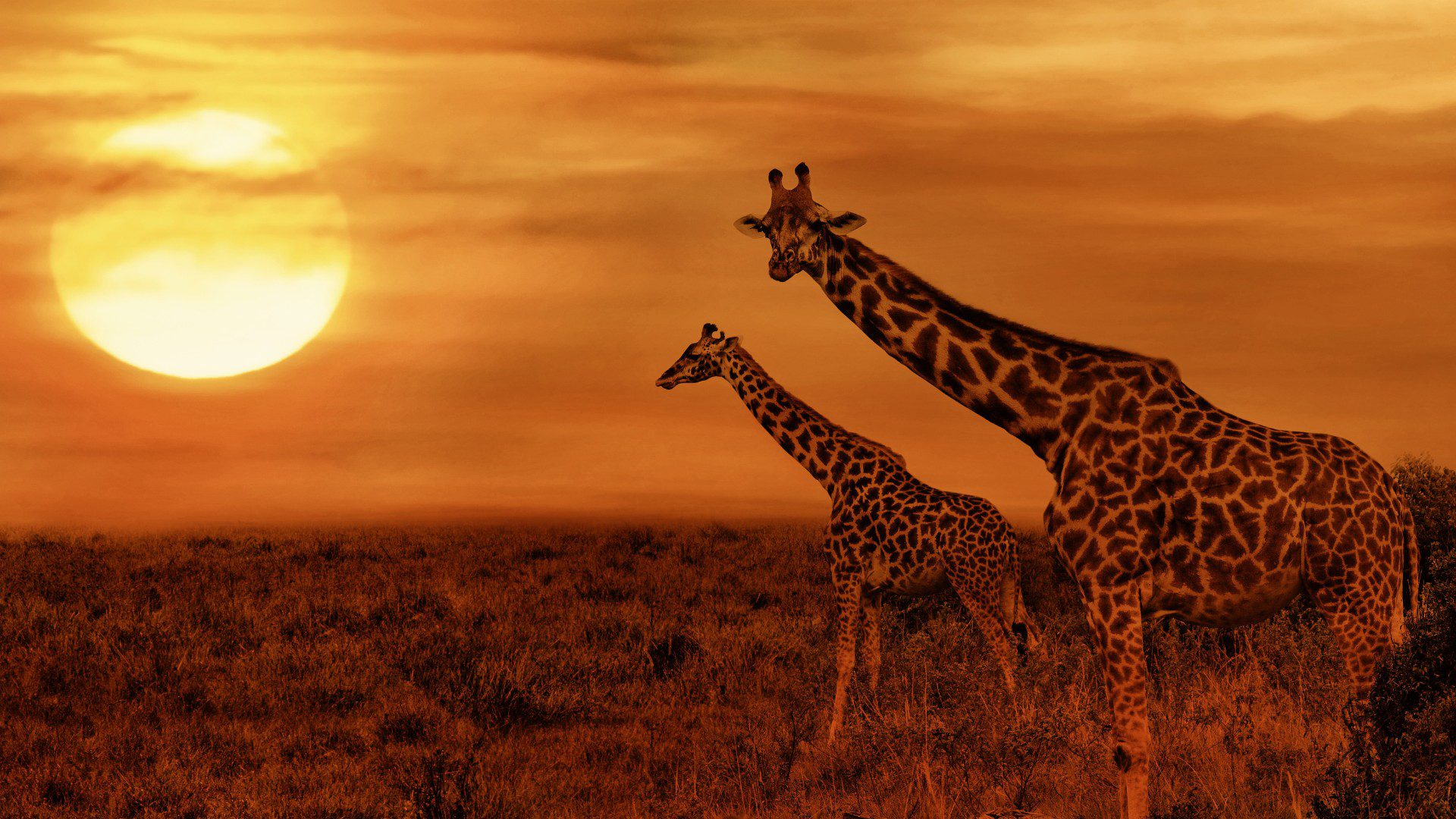 Nairobi, Masai Mara, and Serengeti
Lions, Tigers, and Giraffes... OH MY!
Experience some of Africa's most legendary parks and see the BIG 5 live and in action on this East African safari tour. Take in the breathtaking views of the grasslands and experience the rush of being face to face with lions, wildebeest, elephants and more! You don't want to miss this once in a lifetime experience.
SPECIAL HIGHLIGHTS:
Visit the Masai Mara Game Reserve
Tour the Serengeti National Park
Visit the Giraffe Center
Trendy Denim Farewell Dinner @ Carnivores
SEE OUR PAST AFRICA TOUR PHOTOS
Nairobi Serena Hotel - Nairobi
Beyond the bustle of Kenya's most cosmopolitan metropolis, experience a haven of elegance and calm nestled among lush gardens at the edge of Nairobi's Central Park. Our 5-star Nairobi hotel merges business and leisure, art and gastronomy and five-star style and service.
A serene and elegant refuge in a vibrant city, Nairobi Serena Hotel welcomes you to make our five-star accommodation your home away from home. A rich blend of global design aesthetics and Pan-African flair, our 199 guest rooms and suites have been newly remodeled and appointed with the sought-after extravagances expected from one of Nairobi's premier hotels.
DELUXE ROOM
Deluxe rooms allow you to experience views of the Nairobi Cathedral or Central Park with your choice of a garden view or a city view. Rest on comfortable twin beds or Queen-sized double beds and enjoy a private bathroom with a bathtub and glazed windows. Interconnecting rooms can be provided for family groups.
AMENITIES
International plug adaptors

Flat-screen TV with satellite channels

Free daily newspaper

Free wired and wireless internet

flip flop

Complimentary daily newspapers

Minibar

Provide mosquito nets on demand

International plug adapter

Mosquito repellant and wipes on request

Quiet room with double-glazed windows (must be booked in advance)

Coffee/tea making stations

Work desk and chair

24-hour room service

Safe

Air conditioning
Mara Serena Safari Lodge - Masai Mara
The breathtaking landscapes of Masai Mara National Reserve, uninterrupted views of the Mara River and a design inspired by a traditional Maasai Manyatta set Mara Serena Safari Lodge as an unforgettable destination for safari holidays.
Our 74 guest rooms which include the suite have been inspired by the local Maasai heritage and surrounding natural splendor, welcoming guests to experience the allure of the only lodge located within the famed Mara Triangle. A merger of Africa's untamed beauty and modern sophistication, our accommodations are arranged with one slightly in front of its neighbor, allowing for sweeping river and savannah views.
Adorned in swirling patterns that reflect the colors and shapes of the bush, rooms feature Maasai-inspired design motifs, King or twin beds, and lavish, all-encompassing mosquito-curtaining and marble bathrooms with walk-in showers.
Contemporary amenities like complimentary Internet and television with satellite channels along with personalized touches like ceiling fans enhance the guest experience.
LODGE ROOM
Our Lodge Room immerses you in the beauty of our surroundings with views of Mara from your private balcony. Enjoy the warmth and coziness of these rooms appointed with every modern comfort.
AMENITIES
Complimentary mineral water and toiletries
Ceiling fans
Complimentary wireless Internet
Mosquito netting
Valet, laundry, shoe shine
Coffee/tea-making stations
Serengeti Serena Lodge - Serengeti
Serengeti Serena Safari Lodge is an award-winning gem of a hotel in one of the most beautiful settings in Tanzania. Seamlessly blended high into an acacia-lined ridge, our African-style lodge and infinity pool offer panoramic views across the Serengeti's vast, endless grasslands, where lions and cheetahs stalk their prey and massive migrating wildebeest herds darken the landscape in a relentless search for fresh grazing grounds.
Here, you will savour the ancient stillness and serenity of one of the most magnificent destinations on earth. Discover the warmth and cosiness of stone-built, traditionally thatched "rondavel" lodging. Dine under an indigo blanket of stars and enjoy unforgettable adventures and experiences ranging from private safaris and day trips to the prehistoric Ngorongoro Crater to Swahili lessons, guided nature walks and massage treatments.
Take pleasure in a Serengeti safari destination where time seemingly stands still and your room remains at the threshold of undisturbed, untamed Africa.
STANDARD ROOM
In keeping with our commitment to preserving the essence of our surroundings, Serengeti Serena Safari Lodge has been designed to blend seamlessly into the landscape of acacia groves and sparkling streams. Our 65 guest rooms and one suite are housed in clusters of traditional domed "rondavels" arranged around the lodge's stunning infinity pool.
Set high on a hill with the rolling plains below forming a natural amphitheatre, your room offers a ringside seat for the greatest show on earth, the annual migration of the wildebeest. Sweeping views, traditional stone-built and thatched architecture and private balconies immerse you in the stunning beauty and solitude of Serengeti National Park like no other accommodation can.
Decorated in warm earth tones punctuated by pops of brightly coloured fabrics and ornate Makonde carvings on the walls, all rooms feature their own private entrance, hand-made wood furniture, spacious bedrooms and natural stone bathrooms. Amenities like complimentary wireless Internet and 24-hour room service along with personalised touches like standing/table fans and comfortable robes enhance the guest experience.
FULL PACKAGE - INCLUDES FLIGHT FROM NEW YORK
SINGLE: $11,359 per person   |   DOUBLE: $9,359 per person
LAND ONLY - NO FLIGHT FROM NEW YORK
SINGLE: $8,559 per person   |   DOUBLE: $6,559 per person
WHAT'S NOT INCLUDED:
Gratuities for Driver and Tour Guide

Spa treatments or spa packages not listed

Travel Insurance

Gratuities for Tour Guide (suggested $10-$20 per day)

Gratuities for Driver (suggested $5-$10 per day)

Gratuities for Waiters/waitress (suggested $2 per person)

Items of a personal nature

Meals except where noted

Beverage during meals

Additional excursion offered by tour guide
TRAVEL INSURANCE:
Missing a vacation is bad enough. Losing the money you paid for your vacation is even worse. Trip insurance is therefore recommended. You can purchase travel insurance on your own.
FLIGHT SCHEDULE:
1 EK 204 01JUN JFKDXB 11:20 AM 07:50 AM 02JUN
2 EK 719 02JUN DXBNBO 10:15 AM 14:15 PM
3 EK 722 08JUN NBODXB 22:45 PM 04:50 AM 09JUN
4 EK 201 09JUN DXBJFK 08:30 AM 14:25 PM

Flight schedule is subject to change
TRAVEL NOTES:
Traveling abroad require a passport valid for six months beyond travel dates. For this tour, your passport should not expire before December 10, 2024.

All prices are based on the rates of exchange in effect at the time of price quotation. In the event that the US dollar devalues, Premier Travel One and Travel Divas reserves the right to increase prices accordingly. Your final invoice will reflect increases resulting from currency devaluation.

Men and children are welcomed at the same rate.

The group flight will leave US on

June 1,  2024

and arrive in Nairobi on

June 2, 2024

. Check-in into the hotel in Nairobi is

June 2, 2024

. The group flight will depart Nairobi on

June 8, 2024.

If you are purchasing your flights, please schedule your flight to arrive at the

Nairobi International Airport.

Please make note of these dates and plan your flight and airport transfer accordingly.

KENYA –

Visa required. Effective 1st September 2015, visitors coming into Kenya will be required to apply for and obtain an eVisa online. All applications need to be made via www.evisa.go.ke and thereafter payments can be made through Visa Card, MasterCard or any other debit cards.

The eVisa application process takes at least two (2) working days and will be delivered to the applicant`s email address in PDF format, which will need to be printed and presented to the Immigration officers upon entry into the country. An eVisa to Kenya once issued is valid for 3 months (90 days) from the date it is issued.

Passengers continuing onto Tanzania

, and connecting in Nairobi, Kenya for their final departure flight to the US do not require a transit or multiple entry visa. A single entry visa is valid for connecting flights. Passengers continuing onto Tanzania from Kenya must carry proof of yellow

fever vaccination.

TANZANIA –

Visa required. Visas are available for purchase at the Kilimanjaro Airport however we strongly suggest it is obtained in advance to avoid long delays and ensure entry. Visas upon arrival are not guaranteed. The current fee for a visa is $100. Passengers purchasing a visa at the airport must be prepared to pay in USD (cash). To pre-purchase a visa, contact the Embassy of Tanzania,

1232 22ns Street NW, Washington, DC 20037, telephone (202) 884-1080.

Passengers must carry proof of yellow fever vaccination.

Passengers are permitted a maximum baggage allowance of 15 kg (33 lbs) per person, Soft bags are strongly recommended. This allowance shall include all hand baggage. Excess baggage will be charged at US$5.00 per kilo subject to Pilot Authorization.

Roommate Matching is offered for this tour. If you want to be matched, please enter "Roommate Requested" on the reservation form where if asks for your roommate name. Also, please note roommate matching does not take place until after 75% of the cost of the package is paid.

Full Itinerary will be emailed to you 60 Days in advance to plan your free time.
AUTOMATIC BILLING PLAN:
You can enroll in our automatic billing and relax knowing that your future payments will be made automatically. When you book, we'll calculate an evenly divided automatic billing plan for you, and you will know in advance the day of every month that your payment will be processed. Your initial deposit is due at the time of booking, and your future payments will be charged according to the schedule you see on your invoice. Automatic billing is available at no charge.
Making reservations for this package signifies your acceptance of our Terms and Conditions.

All payments to Premier Travel One and Travel Divas are non-refundable and non-transferrable.  This is because Premier Travel One d/b/a Travel Divas has contractual agreements with hotels, airlines and other vendors that will not allow us to obtain any refunds. This way we can keep our package prices low and allow you to make monthly payments on your vacation.

Passengers are responsible for ensuring that they have the proper travel documents and MUST CHECK with the respective consulate(s) or visa agency to determine whether any visas or passports are required. Passports are required to be valid for at least 6 months after the date of travel. Some countries require a full blank "VISA" page in the passport for stamping purposes. Any information provided on travel description pertains to US citizens only. Non-US citizens should check with the respective consulate of the country(s) to be visited for current entry requirements.  Reservations must be made in your FULL NAME as it appears on your passport.

Missing a vacation is bad enough. Losing the money you paid for your vacation is even worse; therefore, we recommend Travel Protection that helps provide coverage for Trip Cancellation, Interruption, Baggage Loss or Delay, Medial Express, and more.  We have a full list of travel insurance vendors. Click

here

to see referrals. 

Seat assignments ARE at the discretion of the airline.  Seats for this group tour are only located in economy class. If you require a certain seat, we recommend booking the land only package.

Prices are subject to change without notice. Please make your reservations today at this low price to be locked in.

Monthly payments are required to keep your reservations current unless you make larger payments than what is required of your monthly payment plan.  Your invoice will clearly note your payment plan. We suggest you put this payment plan on your personal calendar.

You must ensure your roommate, if applicable, is also making timely monthly payments.

Roommate Matching is available.
You can log-in to our client portal to view your account 24 hours a day.

Name changes are allowed with a $200 name change fee up until the final payment date and $250 after final payment date plus any vendor fees.

Late payment of $250 per person is required after final due date listed on your payment plan.  Late payment fees are automatically added to your reservation the day after your final due date.

All late payment requests must be approved by management before the final payment deadline on your invoice.