Carnival Horizon from Miami, FL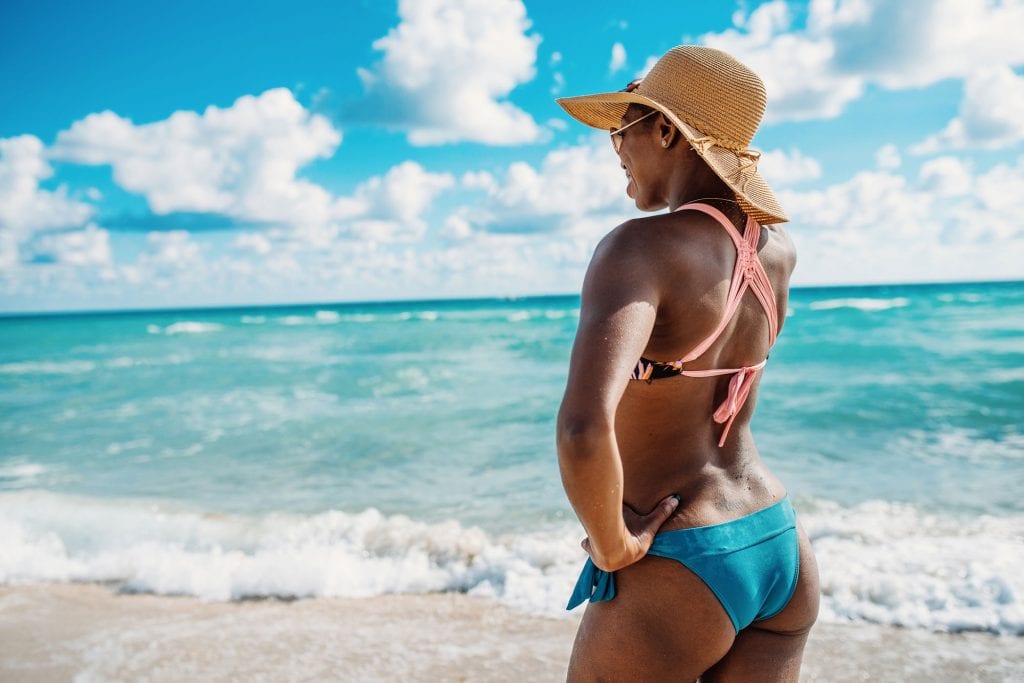 Carnival Horizon from Miami, FL
It's time to get ready for Travel Divas most anticipated event of the year: Our annual Girlfriends Cruise.
Bring your girlfriends, sisters, aunts, and mother on this fabulous week of bonding and relaxing in the Caribbean. We have chosen Carnival Horizon to cruise on for 2020. There's big fun and many surprises planned for this 12th annual cruise.​
When we look for inspiration, we look to the sea and the sky. Sail with us and you'll notice the two aren't divided, but actually united by this one perfect line — the very same one that inspired our next ship: Carnival Horizon. Carnival Horizon also unites… getting you together with great fun, comfort, dining and exotic destinations. And most importantly, with one another.  If you're indoors or out, active or chill, the Carnival Horizon lets everyone find their favorite kind of fun.  
On Carnival Horizon you'll find the Havana Bar & Pool. Good find — the pool's an exclusive retreat to paradise by day, and the bar becomes a hot dance spot when the sun goes down. Grab a seat at the bar and order up handcrafted Cuban cocktails like a traditional Daiquiri or classic Mojito. This bar is just steps from the pool, whose ocean view and atmosphere mingle with the bar's own, for a bit of that old-time Cuban resort flavour.
Somebody at Carnival knows just what you need, and it's pretty much exactly the Serenity Adult-Only Retreat. Look, you'll still be on the same ship as the kids, the hoopla, and all the Carnival-style excitement… but you could easily forget, because when you're at Serenity you could not be further from it all. The world you'll find yourself in is one of complete peace, sea breezes, swaying hammocks and, of course, a nearby bar. It's the place to get done the kind of stuff you just can't seem to do anywhere else — reconnect with your partner, finish that book, or do absolutely, blissfully, nothing at all.
Carnival Horizon actually features two movie theaters next door to one another, and we call the whole great big thing Carnival Multiplex. Behind door number one is an actual IMAX Theatre in all its huge-screen, huge-fun glory. And behind door number two? Thrill Theater lives there, and you're invited to the 3D experience where jump-off-the-screen visuals are only the beginning of a, shall we say, truly moving experience.
8 Night Southern Caribbean Cruise
Saturday: Miami, FL — 4:00 pm

Sunday:  Fun Day at Sea

Monday: Fun Day at Sea

Tuesday:  Aruba — 9:00 am to 11:00 pm 

Wednesday: Bonaire — 7:00 am to 3:00 pm 

Thursday:  La Romana, Dominican Republic — 11:30 am to 6:00 pm 

Friday:  Amber Cove, Dominican Republic — 9:00 am to 5:00 pm 

Saturday:  Fun Day at Sea 

Sunday:  Miami, FL

— 

8:00 am 
On a Carnival cruise, your stateroom is your home base. When the day is done, once you've had your fill of fun, you'll head back to your stateroom and settle in for the night. No matter which kind of room you choose — whether you're thinking of a simple Interior or going grand with a Balcony— you'll find yours a well-appointed way to wind down the day. And whether it's day or night, all staterooms have a room steward on duty, an attendant you can call for complimentary room service, and more sweet perks inside.
INTERIOR CABIN
Here's the most affordable way to experience Carnival Horizon, without cutting even a single corner in the comfort department. With an Interior stateroom you'll get a full private bathroom, your choice of bed size and layout — covered in linens you can feel at home in — all of which makes this truly a great spot for curling up after a long day's fun.
BALCONY CABIN
Balcony staterooms are proof that while it's great to be cruisey… on vacation, breeziness is a virtue too. And any time you're in your well-appointed Balcony stateroom aboard Carnival Horizon, you're just steps away from the outdoors by way of your private open-air oasis. Designed for kicking back al fresco, you're in for some amazing ocean views… views so stunning you'll just have to feel 'em to believe 'em.
SINGLE: $1545 per room   |   DOUBLE: $945 per person   |   TRIPLE: $895 per person   |   QUAD: $835 per person

SINGLE: $2595 per room | DOUBLE: $1475 per person | TRIPLE: $1245 per person | QUAD: $1015 per person
WHAT'S NOT INCLUDED:
Gratuities of $12.50 per person, per day

Travel Insurance

Items of a personal nature

Transportation to Port Miami, FL

Transportation from airport to cruise port
TRAVEL INSURANCE:
Travel Insurance is highly recommended. You should research and choose a travel insurance policy carefully. Suggested travel insurance companies are below:
OCCUPANCY DETAILS :
Single Occupancy = One person to a room

Double Occupancy = Two persons to a room

Triple Occupancy = Three persons to a room

Quad Occupancy = Four persons to a room
TRAVEL NOTES:
Traveling on Carnival Cruise required a valid driver's license and certified birth certificate or a valid US Passport.

When making your reservations, you can choose to pay in full or select our convenient payment plan. If you select a payment plan, you will automatically be added to our auto-bill payment plan option. You can opt-out of this program by emailing us at 

info@thetraveldivas.com

 after you make your reservations.
Please review our 

Auto-Bill Payment Plan Option

.

If you choose monthly payment plan, you will receive monthly notices when your payment is due.

Please note you should begin looking for flights 9 months before event. Some travel sites will allow you to set alerts to advise you when prices are dropping. You should purchase your flight no later than 30 days before the trip.

You should plan to make arrangements to get to the ship before 2PM on October 03, 2020. No exceptions.

Provided full payment is received no later than your Final Payment Due date, travel documents, itineraries and travel instructions will be sent via email 30 days or earlier prior to travel. All documents will be sent via electronic mail.

It is the guests' responsibility to notify Premier Travel One and Travel Divas of all email address changes.

Men and children are welcome to attend this event at same price.
Making reservations for this package signifies your acceptance of our Terms and Conditions.

All of your payments to Premier Travel One and Travel Divas are non-refundable and non-transferrable.

Reservations must be made in your FULL NAME as it appears on your passport.

Prices are subject to change without notice. Please make your reservations today at this low price to be locked in.

A valid passport is suggested but you can also cruise with a certified birth certificate.

Monthly payments are required to keep your reservations current.
You must ensure your roommate, if applicable, is also making timely monthly payments.

Once you make your reservations, you can log-in to our client portal to view your account 24 hours a day.

Name changes are allowed with a $100 name change fee.

Late payment of $100 per person is required after final due date. All late payment requests must be approved by management before the final payment deadline on your account.

You are responsible to keep Premier Travel One and Travel Divas informed of email address changes as this is our primary way of communication.