TRIP DETAILS
The Essence Music Festival is one of the biggest events of the year and is known as "THE PARTY WITH A PURPOSE." Join TRAVEL DIVAS for the largest annual African American event and gathering of musical talent in the world. This festival offers free Empowerment Seminars during the day at the Ernest N. Morial Convention Center and exciting music performances at night at the Mercedes Benz Superdome.
TRAVEL DIVAS has rooms secured at the Hilton New Orleans Riverside Hotel which is a few steps away from Ernest N. Morial Convention Center, the New Riverwalk Mall, Harrah's Casino, the Mississippi River and the French Quarter.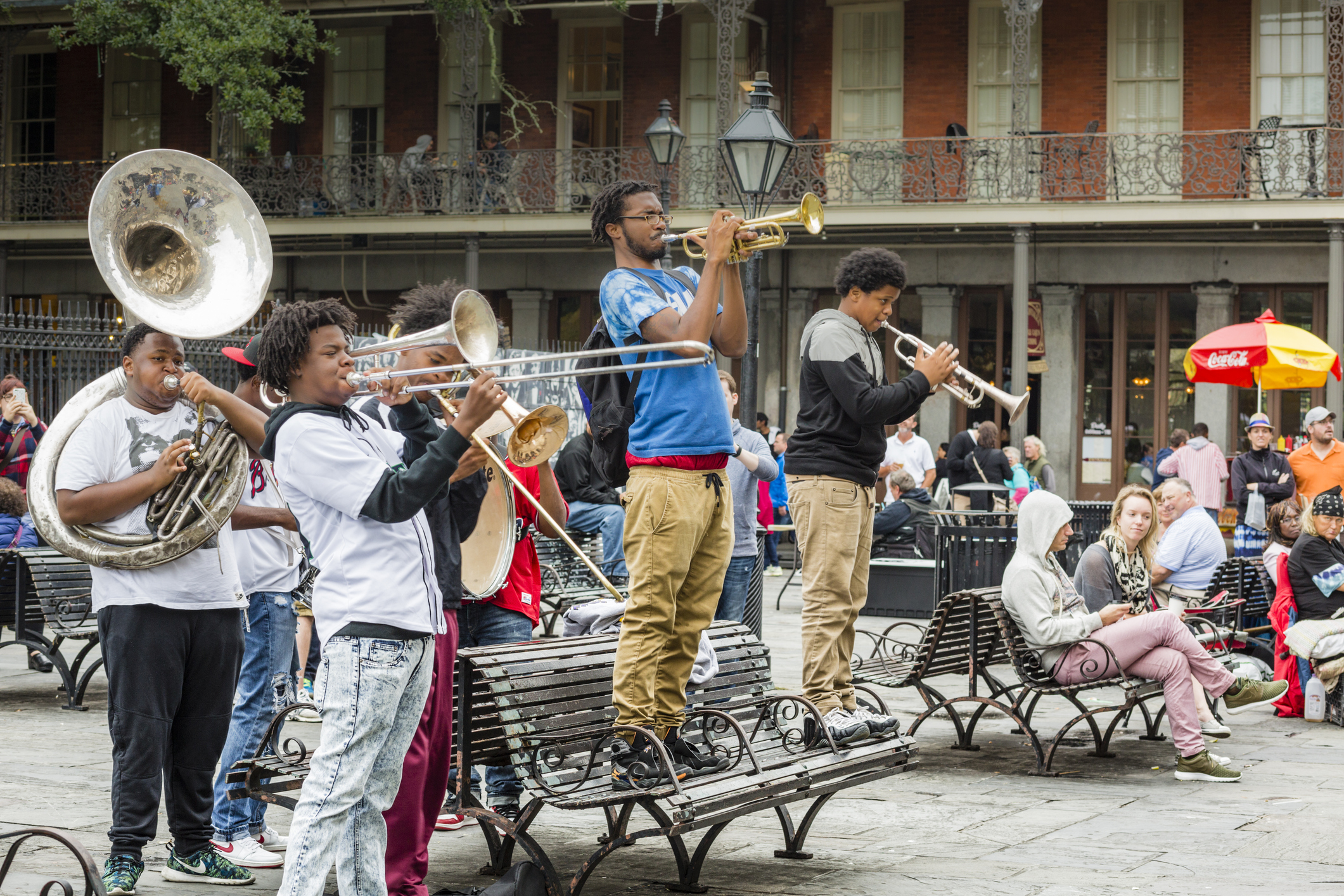 FULL PACKAGE INCLUDES:
3 Nights at Hilton Riverside, 2 Queen Bed Room or 1 King Bed Room
Private Meet & Greet Travel Divas Experience
Private Day Party with Open Bar
Exclusive Travel Divas Gifts
Travel Divas Team On-Site
Accommodations
HILTON RIVERSIDE NEW ORLEANS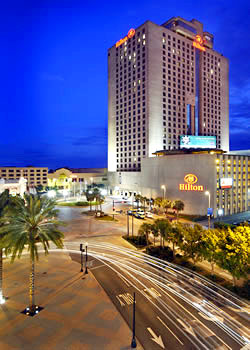 Spectacular Riverfront Location in New Orleans Cityscape
It's all about location in New Orleans, and the Hilton New Orleans Riverside places you at the center of it all. Nestled against the banks of the Mississippi, guests can watch the ships come sailing in or dive into the city life just steps away. Grab a beignet, listen to live jazz, ride a streetcar, or hop into a parade, you never know what you'll experience in the vibrant culture and excitement of New Orleans just outside our front door. Make it a trip to remember with Hilton.
The inviting guest rooms offer quiet relaxation, away from the endless excitement of New Orleans. Take a break between the festivities with spacious rooms offering HDTVs and mini fridges. 
Reserve Your Trip Now
SINGLE: $1499 per person   |   DOUBLE: $789 pp   |   TRIPLE: $709 pp   |   QUAD: $639 pp
ADDITIONAL INFORMATION
TRAVEL INSURANCE:
Travel Insurance is highly recommended. You should research and choose a travel insurance policy carefully. Suggested travel insurance companies are below:
BOOKING NOTES:
We are NOT affiliated with ESSENCE MAGAZINE, the producers or event coordinators of ESSENCE FESTIVAL.
You should only buy concert tickets and party passes from reliable ticket sources such as TicketMaster or Essence Festival producers and/or its distributors.
Please note the advertised hotel rooms will have 1 King Bed or 2 Queen Beds. Please note this when booking triple or quad occupancies.
Hotel check-in is at 4:00PM and check-out is at 11:00AM.
POLICIES:
Making reservations for this 2020 Essence Fest package signifies your acceptance of our Terms and Conditions.
You must make your reservations in the name that is on your government issued identification you will use to check-in at the hotel.
All of your payments to Premier Travel One and Travel Divas are non-refundable and non-transferrable.
Travel Insurance is strongly recommended to protect your investment.
Premier Travel One and Travel Divas accepts payments by credit card only. Please see option below.
Refunds will not be given due to roommate abandonment. Please ensure your roommate has made his/her reservations and are making timely payments as required.
You can log-in to your account 24 hours a day after your initial reservation: Log-in HERE.
Name changes are available on your reservations until April 1, 2020.
No payments will be accepted after April 30, 2020.
If you select the auto bill plan and later cancel this plan you are responsible for making timely payments on your reservations according to the billing plan on your account. If you should go more than 60 days without any payment whatsoever, your reservations may automatically cancel without notice. 
RESERVATIONS & PAYMENTS:
Premier Travel One and Travel Divas accepts reservations and payments according to two schedules:
Payment in Full at the time of booking
Payments over time on Premier Travel One and Travel Divas Billing Plan
PAYMENT IN FULL
You may pay in full at the time of booking. No future payments will be needed, unless you later modify your reservations.
AUTOMATIC BILLING PLAN
You can enroll in our automatic billing, and relax knowing that your future payments will be made automatically. When you book, we'll calculate an evenly divided automatic billing plan for you and you will know in advance the day of every month that your payment will be processed. Your initial deposit is due at the time of booking, and your future payments will be charged according to the schedule you see on your invoice. Automatic billing is available at no charge.