JUST FOR ADULTS. Celebrate the beginning of Summer with Travel Divas®. Leave the kids and your worries behind and head to beautiful Cabo San Lucas for Memorial Day Weekend. We have chosen Breathless Cabo San Lucas Resort & Spa as our heaven for this weekend. Embrace the Unlimited-Luxury® experience where the best of everything is included, wristband-free! Every premium beverage and cocktail, every gourmet meal, 24-hour room service, all events and entertainment, Wi-Fi and much more are included with your stay!
TRIP DETAILS
Breathless Cabo San Lucas is wonderfully different from other Cabo resorts. In addition to its ideal location on beautiful Medano Beach, one of the only safely swimmable beaches in the area, you can experience the ultra-premiere pleasures of Unlimited-Luxury® – where everything is included. Our all-adult, "mix-and-mingle" atmosphere is heaven for the socially sophisticated. Live Big day and night with lively music, dancing, parties, sensational shows and other surprises! Breathe Deep and rejuvenate with a world-class spa, stunning balcony views and 24-hour room service. It's all about high energy happenings, hip and luxurious accommodations in our 169 suites, relaxing moments, fabulous food, top-shelf drinks and making new friends. Breathless Cabo San Lucas offers the best of both relaxation and entertainment that will captivate your senses.
At Breathless Cabo San Lucas Resort & Spa, these amenities include:
Endless Food and Beverage Options:
Limitless access to gourmet à la carte dining options without reservations required
Unlimited curated cocktails and premium spirits served at chic bars, lounges, dining venues, & pools
Unlimited natural fruit juices and soft drinks
Elevated Service Levels:
24-hour room and concierge services
Attentive pool and beach wait service
Daily refreshed mini-bar with soft drinks, juice, bottled water and beer
Daily maid service
Engaging Experiences:
Exciting daytime and nighttime entertainment and social scene with pool parties, water sports, live performances, and more
High energy events and theme parties hosted by live DJ's at trendsetting lounges and bars
Enjoy free Wi-Fi and free international calling to the US, Canada and Mexico with Unlimited Connectivity. The mobile app also allows you to view the schedules of all events, activities and restaurants at the resort, plus to learn about local destinations, excursions, and much more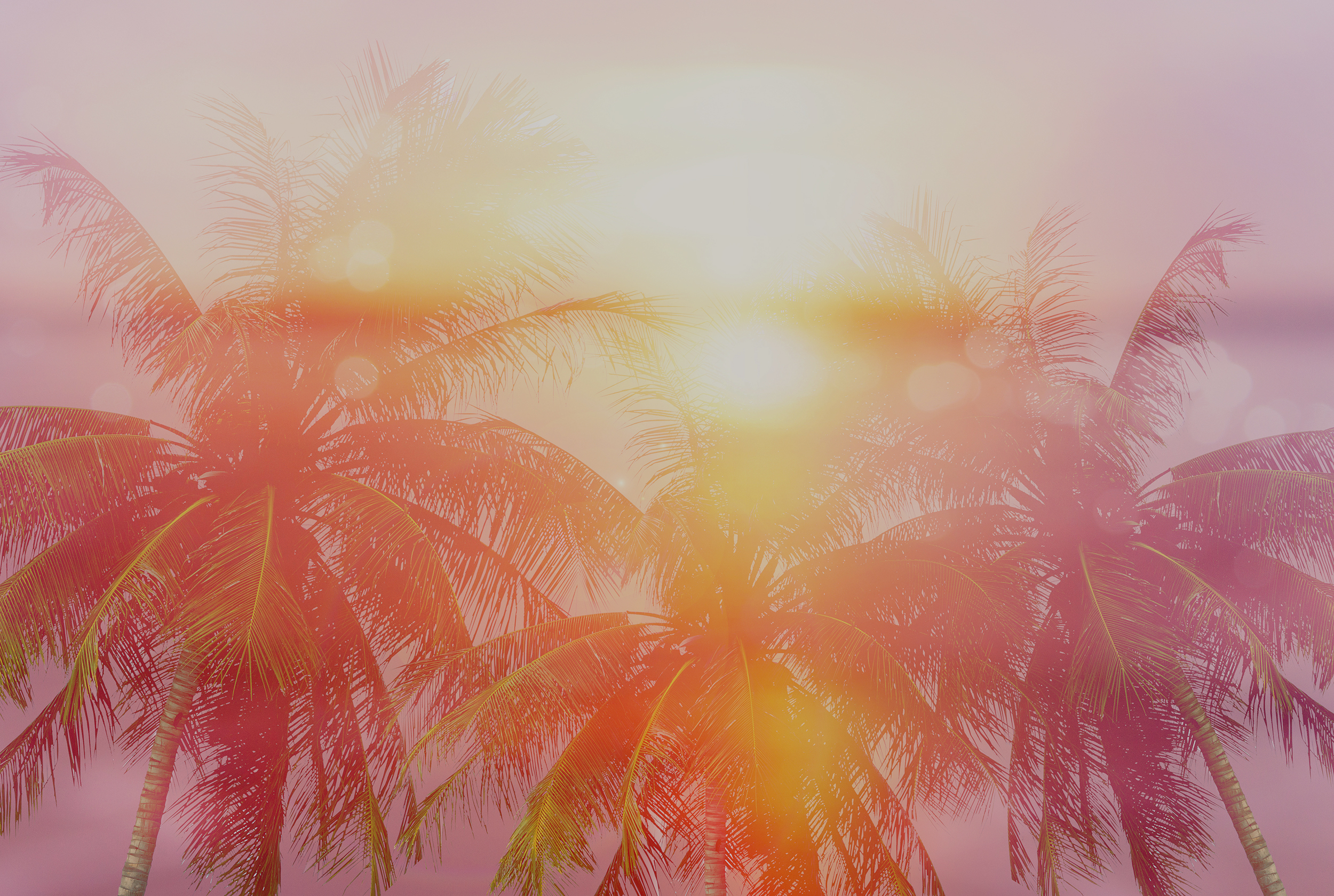 FULL PACKAGE INCLUDES:
4 Nights at Breathless Cabo San Lucas– All Adult, All Inclusive Resort
Meet & Greet Cocktail Party
All "RED" Swimsuit Pool Day with Scavenger Hunt
Group Excursion (additional fees apply)
Travel Divas Exclusive Gifts
Travel Divas Hostess On-Site
Accommodations
Breathless Cabo San Lucas Resort & Spa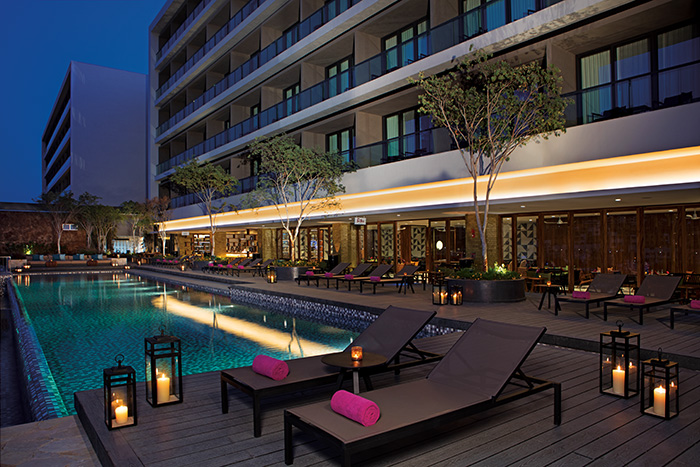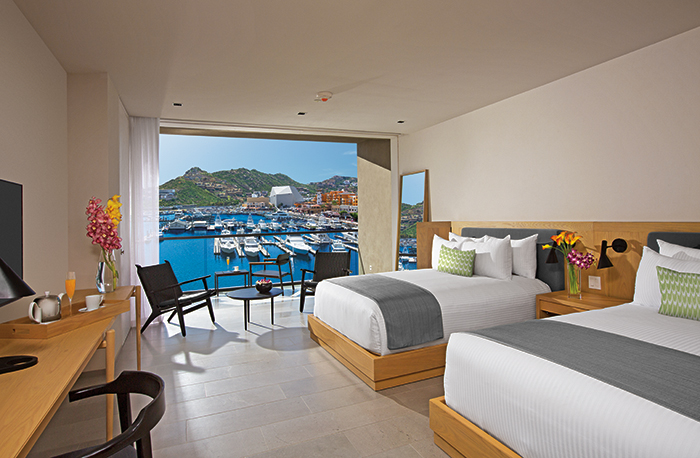 Breathless Cabo San Lucas boasts 169 ultra-contemporary suites with spectacular ocean and marina views from private balconies. The chic accommodations include minimalistic furnishings and luxury amenities to welcome and pamper you!
All standard guest rooms will have:
Limitless access to gourmet à la carte dining options without reservations required
Unlimited international and domestic top-shelf spirits
Unlimited natural fruit juices and soft drinks
24-hour room and concierge services
Pool and beach wait service
Daily refreshed mini-bar with soft drinks, juice, bottled water and beer
Daily maid service
Endless daytime activities and live nightly entertainment
Theme parties, oceanfront bars and entertainment venues
No wristbands required
All taxes and gratuities included
Enjoy free Wi-Fi and free international calling to the US, Canada and local landlines with Unlimited Connectivity
Reserve Your Trip Now
LAND-ONLY PACKAGE
SINGLE: $1995 per person   |   DOUBLE: $1255 per person
ADDITIONAL INFORMATION
WHAT'S NOT INCLUDED:
Gratuities for Drivers
Travel Insurance
Flight to Cabo San Lucas International Airport (SJD)
Items of a Personal Nature
AUTOMATIC BILLING PLAN:
You can enroll in our automatic billing, and relax knowing that your future payments will be made automatically. When you book, we'll calculate an evenly divided automatic billing plan for you and you will know in advance the day of every month that your payment will be processed. Your initial deposit is due at the time of booking, and your future payments will be charged according to the schedule you see on your invoice. Automatic billing is available at no charge.
TRAVEL INSURANCE:
Missing a vacation is bad enough. Losing the money you paid for your vacation is even worse. Trip insurance is therefore highly recommended. You can add travel insurance to your reservations for $69.99
TRAVEL NOTES:
Traveling to Cabo San Lucas requires a passport valid for six months beyond your travel dates. Please take a look at your passport right now to be sure it does not expire soon.
Refunds will not be provided for expired passports.
When making your reservations, you can choose to pay in full or select our convenient payment plan. If you select a payment plan, you will automatically be added to our automatic monthly payment plan option. You can opt-out of this program by emailing us at info@thetraveldivas.com.
Please review our Auto Payment Plan Option.
If you choose the monthly payment plan, you will receive monthly notices when your payment is due.
Provided full payment is received no later than your Final Payment Due date, travel documents, itineraries and travel instructions will be sent via email 30 days or earlier prior to travel.
Please be mindful that we suggest and recommend all attendees should arrive into Cabo San Lucas on May 23, 2019, before 4 pm.
It is the guests' responsibility to notify Premier Travel One and Travel Divas of all email address changes.
You MUST purchase your own flight to Cabo San Lucas (airport code: SJD) before March 15, 2019.
Once you purchase your flight you should enter your flight information into our database, so we can ensure a shuttle is ready to transfer you to resort. Enter your flight HERE.
This resort is about 40 minutes from SJD International Airport.
Making reservations for this package signifies your acceptance of our Terms and Conditions.
All payments to Premier Travel One d/b/a Travel Divas are non-refundable and non-transferable. This is because Premier Travel One d/b/a Travel Divas has contractual agreements with hotels and other vendors that will not allow us to obtain any refunds. This way we can keep our package prices low and allow you to make monthly payments on your vacation.
Reservations must be made in your FULL NAME as it appears on your passport. Your name on your invoice MUST match your passport.
Prices are subject to change without notice. Please make your reservations today at this low price to be locked in.
Monthly payments are required to keep your reservations current. Your invoice will clearly note your payment plan. We suggest you put this payment plan on your personal calendar.
You must ensure your roommate, if applicable, is also making timely monthly payments.
Your selected roommate(s) should make their reservations within 30 days of your reservation. If not, your reservations will be adjusted to currency occupancy and price will change.
You can login to our client portal to view your account and reservations 24 hours a day.
Name changes are allowed with a $50 name change fee up until the final payment date and $100 after final payment date.
Late payment of $100 per person is required after the final due date listed on your payment plan. Late payment fees are automatically added to your reservations the day after your final due date.
All late payment requests must be approved by management before the final payment deadline on your account.