JUST FOR ADULTS. Leave the kids and your worries behind and head to lovely Montego Bay, Jamaica. The clear waters, laid back atmosphere and nightlife are as fine as the sand. Kick back at a resort exclusively for adults 18 years and over with all the amenities. If you and your friends want to play outside all day, you can snorkel and dive, play tennis, and golf … there are endless possibilities. Stay serene at a luxurious spa or dance the night away at a disco. There's so much to do—and so much time to do nothing at all if that's what you want. No matter what you choose, this will definitely be a Spring weekend to remember.
TRIP DETAILS
From indigenous art to chic design, Secrets Wild Orchid Montego Bay, a AAA Four Diamond resort, takes its inspiration from the island's radiant surroundings, steeped in the Ethiopian roots of Jamaica's African ancestors. Made for the youthful soul and the young at heart, guests will discover a stylish, vibrant, hip locale with the exclusive amenities of Unlimited-Luxury®. Bask in the privileges of 24-hour room service, seven gourmet restaurants, nine bars and lounges serving limitless top-shelf spirits. 
The fun doesn't stop there! Savor a variety of international flavors at seven gourmet, à la carte restaurants and sip on limitless top-shelf spirits at nine chic bars and lounges, a world-class spa, air-conditioned theatre featuring a variety of live entertainment and championship-caliber golf nearby. Guests have access to daily activities and watersports, live entertainment in an air-conditioned theatre, soothing treatments at the world-class Secrets Spa by Pevonia®, nearby, championship-caliber golf and so much more. If a guest wants to escape to a quieter atmosphere, there's Secrets St. James right next door, a relaxing and sophisticated ocean front getaway. Secrets Wild Orchid Montego Bay – Stylish. Radiant. Fun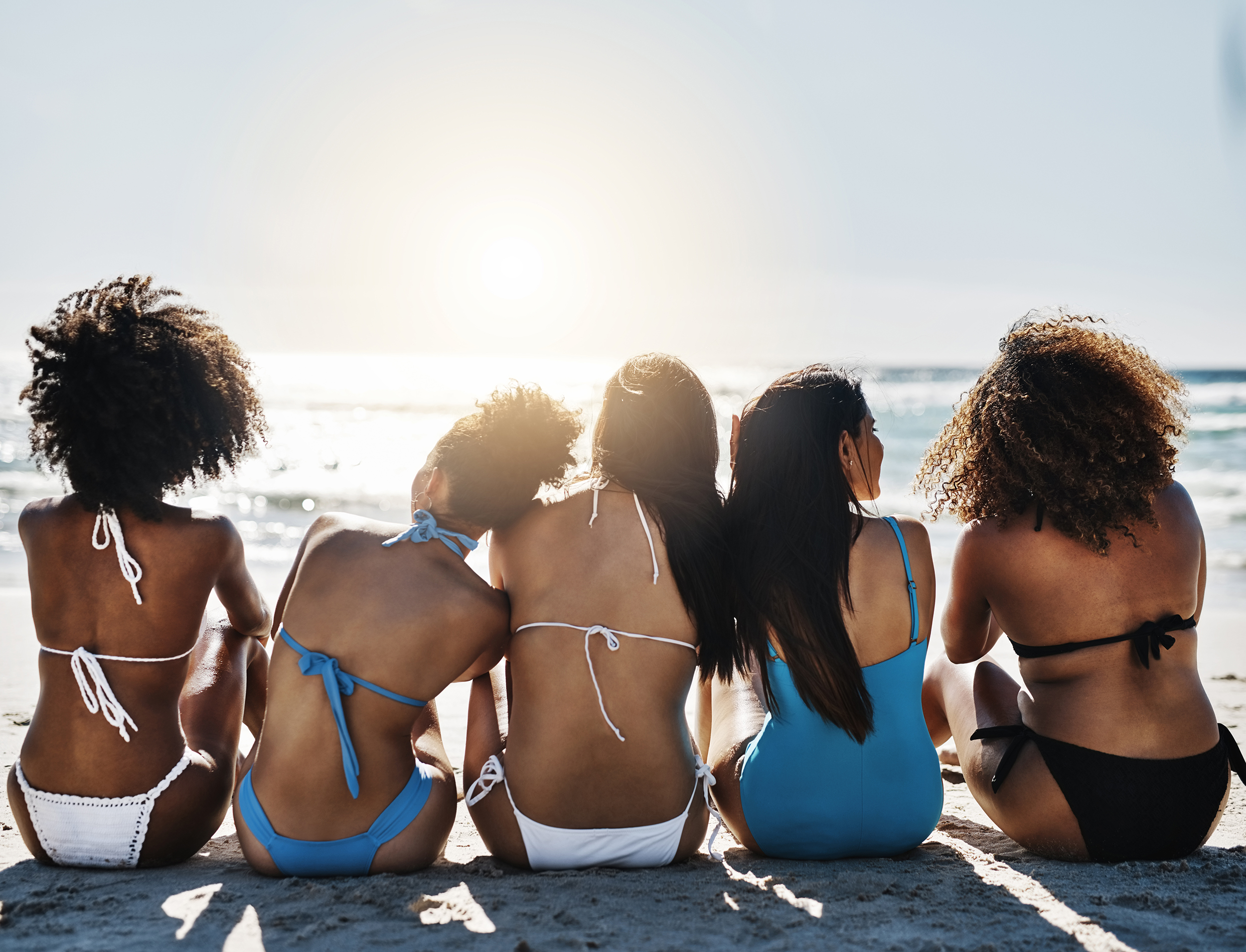 FULL PACKAGE INCLUDES:
4 Nights at Secrets Wild Orchid– All Inclusive Resort
Meet & Greet Cocktail Party
All "RED" Swimsuit Pool Day with Scavenger Hunt
Caribbean Fusion Private Dinner Party
Travel Divas Exclusive Gifts
Travel Divas Hostess On-Site
Accommodations
Secrets Wild Orchid Jamaica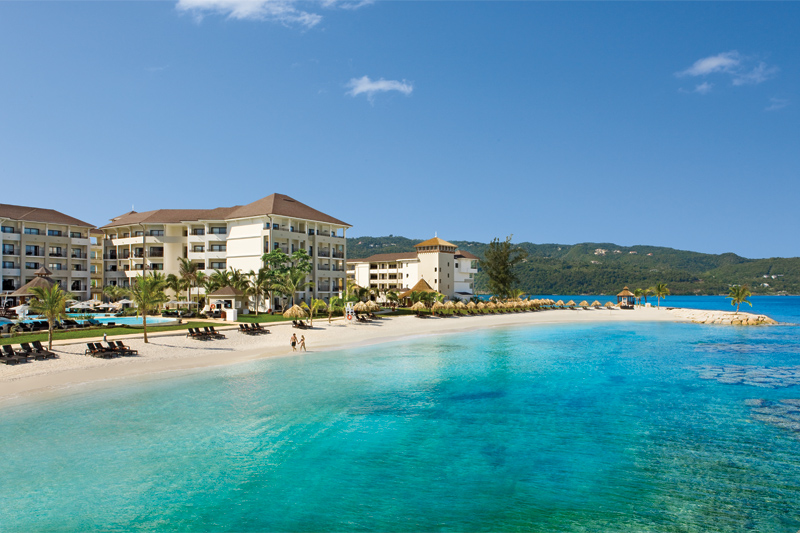 All standard guest rooms will have:
Limitless access to gourmet à la carte dining options without reservations required
Unlimited international and domestic top-shelf spirits
Unlimited natural fruit juices and soft drinks
24-hour room and concierge services
Pool and beach wait service
Daily refreshed mini-bar with soft drinks, juice, bottled water and beer
Daily maid service
Theme parties, oceanfront bars and entertainment venues
No wristbands required
All taxes and gratuities included
Enjoy free Wi-Fi and free international calling to the US, Canada and local landlines with Unlimited Connectivity
In addition to the above amenities, your experience at Secrets Wild Orchid also includes:
Reserve Your Trip Now
LAND ONLY PACKAGE
SINGLE: $1950 per person   |   DOUBLE: $1350 per person
ADDITIONAL INFORMATION
WHAT'S NOT INCLUDED:
Gratuities for Drivers
Travel Insurance
Flight to Montego Bay International Airport
AUTOMATIC BILLING PLAN:
You can enroll in our automatic billing, and relax knowing that your future payments will be made automatically. When you book, we'll calculate an evenly divided automatic billing plan for you and you will know in advance the day of every month that your payment will be processed. Your initial deposit is due at the time of booking, and your future payments will be charged according to the schedule you see on your invoice. Automatic billing is available at no charge.
TRAVEL INSURANCE:
Missing a vacation is bad enough. Losing the money you paid for your vacation is even worse. Trip insurance is therefore highly recommended. You can add travel insurance to your reservations for $69.99
TRAVEL NOTES:
Traveling to Jamaica requires a passport valid for six months beyond your travel dates. Please take a look at your passport right now to be sure it does not expire soon.
Refunds will not be provided for expired passports.
When making your reservations, you can choose to pay in full or select our convenient payment plan. If you select a payment plan, you will automatically be added to our automatic monthly payment plan option. You can opt-out of this program by emailing us at info@thetraveldivas.com.
TRAVEL NOTES:
Please review our Auto Payment Plan Option.
If you choose the monthly payment plan, you will receive monthly notices when your payment is due.
Provided full payment is received no later than your Final Payment Due date, travel documents, itineraries and travel instructions will be sent via email 30 days or earlier prior to travel.
Please be mindful that we suggest and recommend all attendees should arrive into Jamaica on April 18, 2019, before 4 pm.
It is the guests' responsibility to notify Premier Travel One and Travel Divas of all email address changes.
Men are welcome to attend this event at the same price.
You MUST purchase your own flight to Jamaica before February 15, 2019.
Once you purchase your flight you should enter your flight information into our database, so we can ensure a shuttle is ready to transfer you to resort. Enter your flight HERE.
Making reservations for this package signifies your acceptance of our Terms and Conditions
All payments to Premier Travel One d/b/a Travel Divas are non-refundable and non-transferable. This is because Premier Travel One d/b/a Travel Divas has contractual agreements with hotels and other vendors that will not allow us to obtain any refunds. This way we can keep our package prices low and allow you to make monthly payments on your vacation.
Reservations must be made in your FULL NAME as it appears on your passport. Your name on your invoice MUST match your passport.
Prices are subject to change without notice. Please make your reservations today at this low price to be locked in.
Monthly payments are required to keep your reservations current. Your invoice will clearly note your payment plan. We suggest you put this payment plan on your personal calendar.
You must ensure your roommate, if applicable, is also making timely monthly payments.
Your selected roommate(s) should make their reservations within 30 days of your reservation. If not, your reservations will be adjusted to currency occupancy and price will change.
You can login to our client portal to view your account and reservations 24 hours a day.
Name changes are allowed with a $50 name change fee up until the final payment date and $100 after final payment date.
Late payment of $100 per person is required after the final due date listed on your payment plan. Late payment fees are automatically added to your reservations the day after your final due date.
All late payment requests must be approved by management before the final payment deadline on your account.