We are going to ALASKA! Join us on our inaugural trek. You've seen the pictures and you've heard the stories of how beautiful it is. Can you imagine having glaciers and snow-capped mountains as your backdrop? Then this amazing and breathtaking adventure is for YOU! C'mon and experience it for yourself, but don't leave out your girlfriend, husband and all of your friends. We've added new onboard events such as a private Juke Joint Party, an All Denim Cocktail Party, and our signature Harlem Nights Dinner Party during the elegant night. Come on and let's celebrate life while cruising the beautiful landscape of Alaska. You deserve this!
TRIP DETAILS
Carnival Spirit's been away for a while, hanging out spreading the word of FUN to folks in Australia. Now the ship's coming back to the West, ready to begin some amazing voyages to Alaska — both great spots for unforgettable cruising.
Carnival Spirit is something of a vacation destination itself…on your way to Alaska or Hawaii, enjoy your meals in three-course style in the Empire Restaurant or Nouveau Steakhouse, or just go ahead and build a meal with as many courses as you like at the casual-style, variety-packed Lido Restaurant. Speaking of casual, the trio of RedFrog Pub, Guy's Burger Joint and BlueIguana Cantina each put their own delicious spins on flavor itself.
Playing it cool isn't hard at WaterWorks — after all, you're among waterslides like Green Thunder — plus you can always cool down, or warm up, with a dip in our domed swimming pool. The entire family will enjoy their time in the spotlight at Hasbro: The Game Show or Lip Sync Battle: Carnival. If you're a grown-up, get your outdoor time in while also taking it easy at the Serenity Adult-Only Retreat. And if you're a kid… perfect! We have three kids-only youth spaces where you'll get to meet new friends and have an amazing time doing your kind of stuff.
Carnival Spirit is no stranger to amazing, exotic destinations… and hopes you won't be a stranger either!
7-Day ALASKA CRUISE ITINERARY
Tuesday, June 2: Seattle, WA, 4:00 pm

Wednesday, June 3: Fun Day at Sea

Thursday,  June 4: Cruise Tracy Arm Fjord

Friday,  June 5: Skagway, AK, 7:00 am – 8:00 pm

Saturday, June 6: Juneau, AK, 7:00 am – 3:00 pm

Sunday, June 7, Ketchikan, AK, 7:00 am – 1:00 pm

Monday, June 8: Victoria BC, Canada, 7:30 pm – 11:59 pm

Tuesday, June 9: Seattle, WA, 7:00 am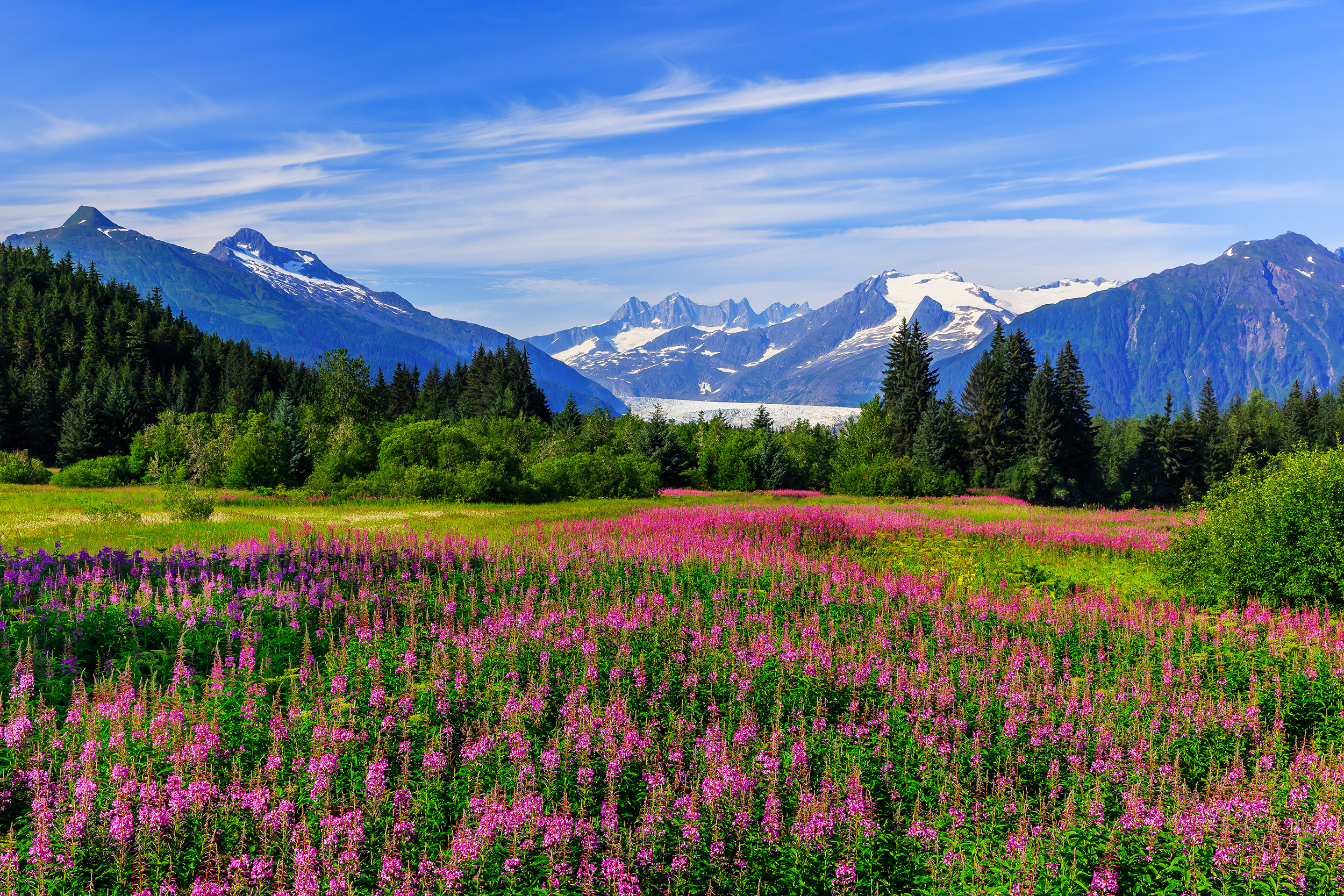 FULL PACKAGE INCLUDES:
7 Days aboard Carnival's Spirit Ship
Accommodations in the cabin of your choice below
All meals and non-carbonated drinks
Meet and Greet Kick-Off Party
Harlem Nights Dinner Party
Travel Divas Juke Joint Private Party
All Denim Cocktail Party
Travel Divas Exclusive Gift
All taxes and port charge
Accommodations
Carnival Spirit


On a Carnival cruise, your stateroom is your home base. When the day is done, once you've had your fill of fun, you'll head back to your stateroom and settle in for the night. No matter which kind of room you choose — whether you're thinking of a simple Interior or Ocean View, or going grand with a Balcony— you'll find yours a well-appointed way to wind down the day. And whether it's day or night, all staterooms have a room steward on duty, an attendant you can call for complimentary room service, and more sweet perks inside.
INTERIOR CABIN
An Interior stateroom is the most affordable way to cruise, and Carnival Spirit's interiors are not just cozy, but are full of things you'd expect from any Carnival stateroom: a full private bathroom, Carnival Comfort Collection linens and just-a-call-away 24-hour room service.
BALCONY CABIN
Balcony staterooms were designed for maximum sea breeze and the most stunning views, so look to a balcony if you're looking to cruise aboard Carnival Spirit. Any time you're in your room, you're just steps away from your own personal outdoor oasis, featuring the sort of sea view you can also feel.
Reserve Your Trip Now
INTERIOR CABIN
SINGLE: $2560 per room   |   DOUBLE: $1550 per person   |   TRIPLE: $1425 per person   |   QUAD: $1250 per person
BALCONY CABIN
SINGLE: $3675 per room | DOUBLE: $2110 per person | TRIPLE: $1750 per person | QUAD: $1500 per person
ADDITIONAL INFORMATION
TRAVEL INSURANCE:
Missing a vacation is bad enough. Losing the money you paid for your vacation is even worse. Trip insurance is therefore highly recommended. Please review carnival's travel insurance here.
Interior cabin: $119 per person
Balcony cabin: $149 per person
RESERVATION NOTES:
On this special sailing, you must make a $400 per person deposit to secure your reservations. After you are confirmed, we will send you an invoice that will show your total cost of your cruise and will deduct the $400 deposit. In June 2019, you will be required to start your monthly payments on your reservations. Your balance will be divided into 9 monthly payments. Your final payment will be in February 2020.
Please also note this special and we only have occupancy for 25 people. Please make your reservations as soon as possible to secure your space.
OCCUPANCY DETAILS:
Single occupancy = one person to a room
Double occupancy = two persons to a room
Triple occupancy = three persons to a room
Quad occupancy = four persons to a room
Each person in a room will have his or her own bed. Couples will have one king bed.
TRAVEL NOTES:
Traveling on carnival cruise required a valid driver's license and certified birth certificate or a valid us passport. Passport is strongly suggested.
When making your reservations, you can choose to pay in full or select our convenient payment plan. If you select a payment plan, you will automatically be added to our auto-bill payment plan option. You can opt-out of this program by emailing us at info@thetraveldivas.com after you make your reservations.
Please review our auto-bill payment plan option.
TRAVEL NOTES:
If you choose the monthly payment plan, you will receive monthly notices when your payment is due.
Please note you should begin looking for flights 9 months before travel event. Some travel sites will allow you to set alerts to advise you when prices are dropping. You should purchase your flight no later than 30 days before the trip.
We strongly suggest to find a flight to get you into Seattle, WA no later than 12 pm. You should arrive to the cruise port and ship no later than 3 pm. No exceptions!
Provided full payment is received no later than your final payment due date, travel confirmations, itineraries and travel instructions will be sent via email 30 days or earlier prior to travel. All documents will be sent via electronic mail.
It is the guests' responsibility to notify Premier Travel One and Travel Divas of all email address changes.
Men and children are welcome to attend this event at same price.
Making reservations for this package signifies your acceptance of our terms and conditions.
All of your payments to Premier Travel One and Travel Divas are non-refundable and non-transferrable.
Reservations must be made in your full name as it appears on your passport.
Prices are subject to change without notice. Please make your reservations today at this low price to be locked in.
A valid passport is suggested but you can also cruise with a certified birth certificate.
Monthly payments are required to keep your reservations current.
You must ensure your roommate, if applicable, is also making timely monthly payments.
Once you make your reservations, you can log-in to our client portal to view your account 24 hours a day.
Name changes are allowed with a $50 name change fee.
Late payment of $100 per person is required after final due date. All late payment requests must be approved by management before the final payment deadline on your account.
You are responsible to keep Premier Travel One and Travel Divas informed of email address changes as this is our primary way of communication.